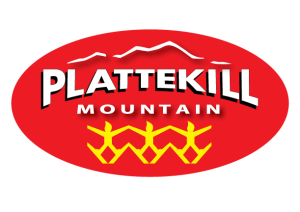 Family-owned mountain expands on private mountain rental to include lodging and fine dining
Roxbury, NY – Since 2013, Plattekill Mountain has been offering customers the opportunity to rent the entire ski mountain for a day on any non-holiday Monday or Thursday during ski season. The idea has gained in popularity in recent years, with the last three seasons being almost entirely booked. What's more, while private mountain rentals started off primarily as groups of friends or family looking for a fun winter getaway in the Catskill Mountains, the resort has seen a dramatic increase in the number of corporate groups booking mountain rentals for a range of events, from employee appreciation days to team building outings, business retreats, and beyond. 
Private mountain rentals offer guests exclusive use of the mountain, including all open ski trails and lifts. The rental fee provides up to 250 lift tickets (more available at a drastically discounted rate), optional private use of the snow tubing park, and group discounts on ski and snowboard rental equipment packages, as well as on lessons. Plattekill Mountain's team can also arrange custom catered meals and beverage options too, ensuring a truly unique day for each customer. 
New this season, in an effort to expand corporate rentals most specifically, Plattekill has partnered with Full Moon Resort, located in Big Indian, NY, to create a "Ski & Stay" Mountain Rental Package. By adding this lodging component, Plattekill can now offer groups the opportunity to extend their day trip and enjoy private lodging, fine dining, and meeting space on top of a ski day. "This has been something that many of our groups have requested and we are happy to now be able to deliver," says Plattekill's Marketing Director, Danielle Vajtay. She continues, "When you figure in the cost of a traditional corporate outing, it really is a value. For as low as $175 per person, we've worked it so you can have it all—a ski day on the mountain, meals, lodging and meeting space, all totally private. This unique experience has really proven to make for a perfect all around setting to build camaraderie and fond memories amongst clients and staff."
The Ski and Stay packages are fully customizable and can be upgraded to include options such as pre-dinner cocktail parties with hors d'oeuvres, live music or DJ services, and group transportation facilitation. To learn more about private mountain rental offerings and book a Ski and Stay Package, contact Plattekill Mountain's Marketing and Group Sales Manager, Christy Jaromack at 607-326-3500, x116 or christy@plattekill.com or for more on Full Moon Resort's lodging and catering amenities contact Group Sales Manager, Josh Brown, at 845-594-6367 or jb@fullmoonresort.com.  
For complete details on all other Plattekill events and offerings, visit their website at www.plattekill.com or call 607-326-3500.
# # #
Family-owned and operated since 1993, Plattekill Mountain welcomes skiers, snowboarders, snow tubers of all ages looking for winter fun in the Catskill Mountains of Upstate New York. Plattekill offers ski and snowboard lessons, a full-service base lodge with food and bar, and 1,100 vertical feet of old-school, New England style trails ranging from beginner to advanced. In the summer and fall, Plattekill welcomes mountain bikers, hikers, and campers, as well as private groups and weddings and features a free Summer Music Concert Series.
MEDIA CONTACT:
Danielle Vajtay | info@plattekill.com | (607) 326-3500 x101