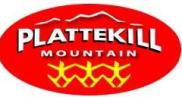 Roxbury, N.Y.
- Plattekill Mountain, recently honored as 2010 Tourism Business of the Year by the Delaware County Chamber of Commerce, is gearing up for the 2010-11 winter season, and is set continue the barrage of trail, lodge and terrain improvements begun last year.  They have added 22 more tower snow guns to the already expanded fleet, pushing the grand total to close to 100, and putting more snow on the trails faster.  They have also acquired a new bombardier groomer, which coupled with the bombardier winch cap added last year, means even better surface conditions on their slopes.  Advanced skiers and riders who enjoyed the boost Plattekill's terrain park got last year, get an extra treat this season with yet more jumps, rails, and other features to be added.  "It's time to reacquaint skiers with one of the East coasts' best kept secrets - Plattekill Mountain in the Great Western Catskills," says Patty Cullen, Delaware County Tourism Director of the Chamber of Commerce.  The Delaware County Chamber of Commerce awards the' Arnold Banker Tourism Business Award' annually in recognition of county businesses who make significant contributions to bringing visitors to the region.  "There are two reasons people who love skiing, ski here," according to Ms. Cullen, "the first is that Plattekill is an incredibly family friendly mountain. No crowds, relaxed atmosphere and the personal touch make everyone feel at home. The other reason is that people who love skiing, love skiing on Plattekill's trails. They're challenging for serious skiers, fun for boarders, and there's plenty of them for all."  At the awards ceremony, which took place at the Hanah Country Resort in Margaretville, NY in October, Ms. Cullen continued, "But we can't just talk about skiing because Plattekill is more than that."  Referring to Plattekill's varied off-season offerings including an extensive mountain bike facility and recent branching out into event hosting and catering, "Pretty much if you want to do it there, they can figure out how to do it.  No is not in their vocabulary." There is a reason Plattekill is "family friendly"; it is co-owned and run by a husband and wife team, whose small children are a regular site on the mountain.  Laszlo Vajtay, president and co-owner said upon accepting the award, "Danielle and I met at Plattekill and we started dating when I was a ski school director and she was a ski instructor.  The rest is history.  When we look back on our journey professionally and personally we agree we wouldn't change a thing...this has truly been a labor of love for both of us." Plattekill is set to open Saturday, December 4th, with early season lift tickets of just $30 until December 24th.  The discounts don't stop there.  New this season, kids 7 and under can now ski free all season long, no strings attached, a welcome relief for parents.  The children's ski school has also been expanded to include advanced level classes for ages 4-7 year olds, with a teacher ratio of 2-1, so other family members can feel free to ski the 1,100 feet of "continuous vertical" on their Blockbuster trail, and know the little ones are safe and progressing quickly in their lessons.  Newcomers to winter sports can learn to ski or ride free December 11th-12th (call 607-326-3500 for reservations). For those not from the area, Plattekill's lodging partnerships offer great deals as well.  Guests at any of the 15 partner establishments receive exclusive packages for a free second day of skiing for the whole family or free tickets for any kids up to 17.  Throughout the season, other discounts off Plattekill's already reasonable prices include $15 lift ticket days, Delaware County resident days, college student day, carload day (the more people in your car, the cheaper the tickets), teacher day, and crazy hat day among others.  For more information, check their website at
http://click.icptrack.com/icp/relay.php?r=41721232&msgid=552009&act=2QJO&c=297083&destination=http%3A%2F%2Fwww.plattekill.com%2F
, or call (607) 326 - 3500 7 days a week.
###
For immediate release contact:
  Cailin Wilson (607) 326-3500 email
info@plattekill.com