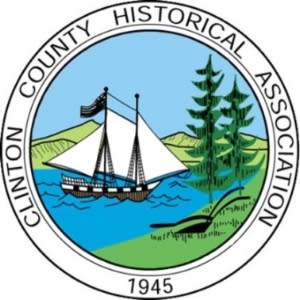 May 7, 2018, 6:30 – 7:30 pm; free admission
Plattsburgh, N.Y. – Please join the Clinton County Historical Association (CCHA) on May 7, 2018, at the CCHA Museum, at 6:30 pm for an exciting presentation with guest speaker Peter Sorrell.
The program, which is free and open to the public, will focus on relics that have been discovered in Clinton County between 1774 and 1815. Mr. Sorrell will share a Powerpoint presentation, relics and photos of relics he has discovered in Clinton County.
Mr. Sorrell will present his research that has identified and cataloged relics that reflect every day life in Clinton County as well as that period of time in our history.  He will share actual artifacts that he has identified and pictures of others.  Those relics are also representative to the period and history of the military and the soldiers who used them and left them behind.
Peter Sorrell is a native and local history buff from the North Country.  Currently, he is historian for the Town of Altona.  Peter is a frequent Volunteer at the museum and has contributed to the Museum's mission to collect and preserve historical material pertaining to the history of Clinton County.  He has volunteered with CCHA to help interpret and celebrate, through exhibits and programs, the County's rich history.
###
The CCHA Museum is open Wednesday through Saturday from 10 a.m. to 3 p.m.  For more information, visit www.clintoncountyhistorical.org or call 518-561-0340. Museum admission is free and donations are accepted.
Clinton County Historical Association Museum, 98 Ohio Avenue, Plattsburgh
Contact:
Helen Nerska
Clinton County Historical Museum
98 Ohio Avenue
Plattsburgh, NY 12903
518-561-0340
director@clintoncountyhistorical.org