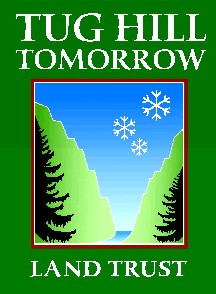 Philadelphia, N.Y. – Whether you're a runner or a walker – young or old – the first Race for Open Space 5K Fun Run/Walk is for you! Communities are coming together this summer in support of local family farms. This 5K run or walk is open to all ages and ability levels – families and kids are encouraged to participate! Katie Malinowski of Sandy Creek is signed up for the 5K, "I am not much of a runner," she explains, "But I love to walk with my kids; 3 miles will go by quick and it will be good exercise for a good cause!"
The race will be held Saturday, June 25, 2011 starting and finishing at the newly completed Philadelphia Town Park, Route 29 in Philadelphia, and is organized by local nonprofit, Tug Hill Tomorrow Land Trust. The 3.2 mile route will go directly past several family farms permanently conserved by Tug Hill Tomorrow Land Trust.
This community-wide event is a great opportunity to get outside this summer with your friends and family and walk or run in support of local farmland conservation.
"I love to run and running to benefit family farmland conservation makes it even better," said Janet Quinn, Sackets Harbor Earth Science Teacher. "I'm delighted that Tug Hill Tomorrow Land Trust is organizing this race for the community!"
Participants are encouraged to pre-register online at www.TugHillTomorrowLandTrust.org. Pre-registration is $10 and ends Monday, June 21. Race-day Registration is $15 and will be held at 8:30am, Saturday, June 25 at the Philadelphia Town Park. The actual race will begin at 10:00am. All participants will receive a race-day t-shirt. T-shirts are made possible by our generous local sponsors. These include Philly Fuels, Upstate National Bank, and Countryman's Garage. If your business would like to sponsor the race-day t-shirt please contact Janelle Castro at (315) 779-2239 or email tughilloutreach@nnymail.com.
Don't miss other upcoming Tug Hill Tomorrow community programs and outdoor treks!  Upcoming spring/summer treks and programs include: Geology Hike at Inman Gulf, Saturday, June 11; Independence River Walk & Picnic Saturday, July 23 in Grieg; Tour de Core Mountain Biking Trek Saturday, August 20 (location TBD); and the Annual Tug Hill Paint Out Sunday, September 18 at Tug Hill Vineyards, Lowville. For more information visit www.TugHillTomorrowLandTrust.org or email tughilloutreach@nnymail.com.
Tug Hill Tomorrow Land Trust is a nonprofit regional organization that works with private landowners to protect and foster responsible stewardship practices of working forest, farm, recreation and wild lands in northern New York's 2,100 square-mile Tug Hill region.  The Tug Hill region covers parts of Jefferson, Lewis, Oneida and Oswego Counties. 
Tug Hill Tomorrow provides conservation planning, land registry and conservation easement programs for landowners.  The local land trust also works to increase the awareness, appreciation and stewardship of the Tug Hill region through publications, fieldtrips, and special events.  For more information visit our website at www.TugHillTomorrowLandTrust.org, email tughilloutreach@nnymail.com, call 315.779.2239 or write P.O. Box 6063, Watertown NY 13601.
# # #
Contact:
Janelle Castro
315.779.2239