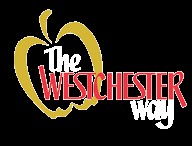 North, South, East and West - Explore Family Fun, Arts & Culture Events and More!
White Plains, N.Y.
- Fall
 is the perfect time to explore all corners of Westchester, minutes north of New York City. Celebrate Halloween with goblins, ghouls, frightening tales, cemetery tours, thousands of carved pumpkins, the Headless Horseman, haunted houses, spooky trails and hundreds of scarecrows.. Attend the theater, a crafts show or harvest festival, enjoy performing arts or outstanding museum exhibits. "Residents and visitors alike will enjoy all that Westchester has to offer during the fall and Halloween season," said Natasha Caputo, Director, Westchester County Tourism & Film, "Pick your own apples and pumpkins, enjoy freshly made cider and donuts, hop on a hayride or have a new shopping experience - all with amazing fall foliage as a backdrop." Here is a listing of some of our major fall and Halloween events:
FAMILY FUN
:
Fridays, Saturdays and Sundays as well as select weeknights in October
Evening Guided Tours, Sleepy Hollow Cemetery
Route 9/Broadway, Sleepy Hollow 914 631-0081
http://www.sleepyhollowcemetery.com/
, 7-9 p.m.   Evening lantern tours led by cemetery historian.
Tours are more than a mile on foot over broken ground, so wear walking shoes or sneakers
. 
Advanced reservations required
: 
tours@sleepyhollowcemetery.org
October 1-2, 7-10, 14-16, 20-23, 27-31, November 4-6
The Great Jack O'Lantern Blaze
Van Cortlandt Manor, Croton-on-Hudson 914 631-8200 (Advance tickets)
http://www.hudsonvalley.org/
The Hudson Valley's biggest, most exciting
, most electrifying Halloween event returns for a whopping 20 nights! See more than 4,000 individually hand-carved, illuminated jack o' lanterns in an elaborate walk-through experience. All admissions require timed tickets.
October 1
Stone Barns Center's 8th Annual Harvest Fest
630 Bedford Rd., Pocantico Hills 914 366-6200 x152 
http://www.stonebarnscenter.org/
A celebration of the farm at its most fruitful! Festivities for the whole family will include live music, a farmers market, hayrides and workshops from 10AM­-3PM at Stone Barns Center for Food and Agriculture, located just 45 minutes north of Manhattan.
October 7-9, 14-16, 21-23, 28-31
Scared by the Sound Haunted House
Playland Amusement Park, Rye 877 SCARY-FUN(722-7938); 914 906-0818 groups 
http://www.scaredbythesound.com/
Dare to confront the creepiness as you enter the 10,000 sq. ft. haunt. "Hardly Haunted Matinees" for children 8 years of age and younger will be held October 29 & 30, 12:30 p.m. - 3:30 p.m.
October 8-9, 14-16, 21-23, 27-30
Horseman's Hollow
Philipsburg Manor, Sleepy Hollow 914 631-8200 (Advance tickets)
http://www.hudsonvalley.org/
Are you ready to be scared out of your mind?? This brand new haunted experience takes the tale of the "The Legend of Sleep Hollow" to its darkest extremes. This event is not suitable for small children, adults who are claustrophobic, have heart or respiratory conditions, are prone to seizures or have other chronic health conditions.  High fear factor - enter at your own discretion. You have been warned! Timed ticket admissions, on the half hour, starting at 7 p.m.
October  8-9, 14-16, 21-23, 27-30
Jonathan Kruk's Legends
A live performance at the Old Dutch Church. 430 North Broadway, Tarrytown - parking across the street at Philipsburg Manor Candlelight performance of Washington Irving's classic tale, "The Legend of Sleepy Hollow", by master storyteller Jonathan Kruk in an incredible setting.  Admissions for the 45-minute performance are by timed ticket only and must be purchased in advance. Four performances each evening, on the hour, beginning at 6p.m. Tickets at
http://www.hudsonvalley.org/
; 914 631-8200
October 8-9, 15-16, 22-23, 29-30
Legend Celebration
Washington Irving's Sunnyside 89 West Sunnyside Lane, Tarrytown 914 631-8200 x618
http://www.hudsonvalley.org/
These daytime events are an excellent choice for families with young children. Visitors are encouraged to come in costume!
10 a.m. to 4 p.m.
Lyndhurst
635 South Broadway, Tarrytown 914.631.4481 x43230
http://www.lyndhurst.org/
October 9
Scarecrow Autumn Festival
A day of family fun to welcome Fall and the arrival of our hundreds of scarecrows. The day will include music and square dancing, old fashioned country games, animals, a showcase of local farmers produce, fortune telling, food and fun.
October 10-31
Scarecrow Invasion
Visit 500 scarecrows representing famous artists and historical figures created by local elementary and intermediate students. Scavenger Hunt and more! 10:30 a.m.-3:30 p.m.
October 28
BOOFEST
A great family Halloween event! Interactive evening with barn dancing, a silly 19
th
century Lyndhurst Mansion tour, fortune telling, story telling witches, trick or treating and a tour of 500 scarecrows. 5:00-9:00 p.m.  Reservations required: Ira Stein, 914.631.4481 x43230;
ira_stein@nthp.org
Weekends starting October 15
Halloween Show - "Nightmare Before Christmas" theme
Lasdon Park & Arboretum Route 35, Somers The best Halloween show in the county with the main house all decked out for the season. A special adult costume party, 7-11p.m+, Oct. 28.  Show is open to the public 11a.m.- 3:30 p.m. Train show October 15 thru November 6. For show information and RSVP to costume party, 914 864-7268
October 28 & 29
Haunted Hayride
Beekman Ave.,
Sleepy Hollow, 5pm-11pm
http://www.sleepyhollowny.gov/
October 29
12th Annual Tarrytown Halloween Parade
North Broadway/Route 9 Patriots Park to Main Street 914 631-8347
http://www.tarrytowngov.com/
Annual costume parade with community floats for kids of all ages! Participants gather at Patriots Park at 4:30pm.
Westchester's many parks and nature centers have fall family fun events throughout the season. 
914 864-PARK  www.westchestergov.com/parks
Cross County Shopping Center
8000 Mall Drive, Yonkers 914 968-9570
http://www.crosscountycenter.com/
Don't miss the exciting re-launch Columbus Day weekend!  Convenient location, fresh new look, more great retail names - easy and satisfying shopping!
Westchester's Ridge Hill
One Ridge Hill Rd., Yonkers
http://www.westchestersridgehill.com/
A new regional shopping and entertainment destination featuring a 12-screen movie theater, anchors including Lord & Taylor, Dick's Sporting Goods, Whole Foods and a host of national brands and several restaurants.
ARTS & CULTURE:
October 1 and 2
Westchester Philharmonic season opening
914 682-3707 ext. 10.
http://www.westchesterphil.org/
The Concert Hall, Performing Arts Center, SUNY Purchase Raymond Leppard and Lynn Harrell present a program that defines pure symphonic perfection: Beethoven's Leonore Overture No. 3, Tchaikovsky's Rococo Variations, Dvorák's Rondo for cello and orchestra, and Elgar's Enigma Variations. Rarely heard in most performances of 'Enigma' is the optional part Elgar wrote for pipe organ. The Philharmonic is literally "pulling out the stops" when it rolls out the magnificent Flentrop organ that is housed in the Organ Room adjacent to The Concert Hall. Weighing 21,000 pounds with some 3,721 pipes, and made of African mahogany, it is one of the largest Flentrop instruments in the eastern United States. It will take two to three hours to move it hydraulically onto the stage.
Emelin Theatre
914 698-0098
http://www.emelin.org/
October 21
T
he Gibson Brothers: U
pstate New Yorkers Eric and Leigh Gibson's recording of the song "Ring the Bell" won the 2010 IBMA awards for Song of the Year and Gospel Recorded Performance of the Year. The Gibson Brothers continue in the classic bluegrass tradition of close-harmony brother duets, adding exceptional songwriting, superb musicianship and terrific stage presence.
October 29
Sylvester & the Magic Pebble:
When Sylvester, a winsome donkey, picks up a shiny red pebble, its magic spins a heartwarming story that reveals the true importance of family and friends. This charming story has been adapted for the stage by Enchantment Theatre Company. Ages 4+
Hudson River Museum
914 963-4550
http://www.hrm.org/
thru January 8
Elihu Vedder: Voyage on the Nile
: American painter Elihu Vedder journeyed up the Nile from December 1889 to April 1990 and recorded his fascination with Egypt's panoramas in artwork presented for the first time in this exhibition organized by the Hudson River Museum.
thru January 1
Get Your Gears Turning...
The Curious World of Patent Models
:  "Problem solving with American ingenuity" is seen in more than 50 intricately crafted working scale, one-of-a-kind models of inventions that were submitted to the U. S. Patent Office from the 1880s through the early 1900s. Intriguing to viewers of all ages, gadget and invention buffs to everyday folks, the inventions are now a permanent part of our culture from the first patented rocking chair and fold-out bed to a burglar alarm! The exhibition includes patent models that children and adults enjoy - household, agricultural, medical, toys, musical instruments and tools.
Hudson Valley Center for Contemporary Art
914 788-0100
http://www.hvcca.org/
thru July 2012
Circa 1986:
  Features 65 pieces from 47 artists who emerged between 1981 and 1991.  The works are from the collection of 6 New York couples including founders of the arts center Marc and Livia Straus. The show includes paintings, sculpture,  video and illustrations and takes a look at things that showed up in the arts market during that time period that were extraordinarily important.
Katonah Museum of Art
914 232-9555
http://www.katonahmuseum.org/
October 2 thru December 31
New York, New York! The 20th Century
; In the Beitzel, Righter and Project Galleries: Drawn from the collection of the Norton Museum of Art, this exhibition features approximately 55 paintings, photographs, sculptures, and works on paper that capture New York's incomparable urban atmosphere and the human interaction with it. The artistic interpretations and documentations of the city range in style and date from Childe Hassam's American Impressionism to Edward Hopper's American Scene Painting and Edward Steichen's Tonalist photographs to the large-scale contemporary photographs of Jeff Chien-Hsing Liao.
Neuberger Museum of Art
914 251-6100
http://www.neuberger.org/
thru December 18
Dana Schutz: If the Face Had Wheels
: Combines fantasy and reality, humor and horror, to create figurative paintings that abound with expressionist energy. This first ten-year survey of her work features approximately thirty paintings and twelve drawings created by the artist from 2001 to the present and includes work from each of her endlessly inventive series. 
thru December 23
For the Love of Art:  Letters to Roy R. Neuberger
: As a tribute to the founding patron who passed away on December 24, 2010, the Neuberger presents a collection of personal notes, letters, cards and drawings given to Roy R. Neuberger by various artists on the occasions of his 50th and 75th birthdays alongside works of art from the permanent collection.
Pelham Art Center
914 738-2525
http://www.pelhamartcenter.org/
thru October 29
The Ocean Reglitterized
: An in-depth look at under water sea life through photography and sculpture.
The Rye Arts Center
914 967-0700
http://www.ryeartscenter.org/
thru October 15
Vacation Locations
:  Artists from across the nation have captured scenes and landscapes from popular vacation spots around the world in drawings, paintings and photographs - all available for purchase!
thru November 27
My Fair Lady
Westchester Broadway Theatre 75 Clearbrook Rd., Elmsford 914 592-2222
http://www.broadwaytheatre.com/
Dinner and a show at one great low price! "My Fair Lady" is the standard by which all others are measured.    Based on Shaw's play and Pascal's movie "Pygmalion," with book, music and lyrics by Lerner and Loewe.
October 14-16
Westchester Fine Craft Show
Westchester County Center, White Plains.  203 254-0486/914 995-4050
http://www.craftsamericashows.com/
. A juried showcase of contemporary American art and design with selected artists invited from all over the United States. The show offers its audience an exciting diversity of exceptional creative work and the opportunity to meet talented artists.
October 22
Library Green Ozzie David Park 914 654-2116  
http://www.nrpl.org/
BID Family Fall Festival Downtown Window Painting:
Join neighbors and friends as they paint store windows with scary Halloween ghosts and goblins and Happy Thanksgiving greetings. Smaller children are welcome to design their own masks that they can wear during the holidays. Supply pick-up at 10am; registration required.
October 29
Merchant's Urchins Parade
914 654-2116 Ragamuffins (through third grade) in costume parade through downtown New Rochelle led by Parks and Recreation. 10am. New Roc City to Library Green. Weather permitting. Treats and pumpkin painting after the parade.
For all the latest arts news, http://www.artswestchester.org/
For more information about Halloween and fall events, hotels and travel to Westchester County, visit
http://www.westchestertourism.com/
  or contact Westchester County Tourism & Film at (914) 995-8500/(800) 833-9282.
###
Editor's note:  Digital images are available for several events.  Contact Lydia A. Ruth at
larx@westchestergov.com
Contact
: Lydia A. Ruth / Natasha Caputo 914-995-8503 /
larx@westchestergov.com