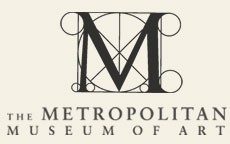 6:30-8:30 p.m., on Vogue, Amazon.com/Fashion, and Met Websites
New York, N.Y.
- For the first time in its history, red carpet arrivals at The Metropolitan Museum of Art's renowned Costume Institute Benefit will be live-streamed online Monday, May 7, from 6:30 to 8:30 p.m., on the
Vogue
, Amazon.com/Fashion, and Metropolitan Museum websites. Hosted by Vogue's William Norwich and Elettra Wiedemann, the broadcast will include interviews with the gala co-chairs, including Carey Mulligan, Miuccia Prada, and Anna Wintour, as well as celebrities from the worlds of fashion, film, society, sports, art, business, and music. Special pre-taped segments will be shown on the history of the benefit and on this year's corresponding exhibition
Schiaparelli and Prada: Impossible Conversations
. The hosts will ask attending celebrities five additional questions chosen from viewer submissions on Twitter (#MetQuestions) during the streaming. Also, Norwich and Wiedemann will give an inside perspective on preparing for the gala that day on the Celebs on Facebook page,
www.facebook.com/celebs
. Subscribe to their Timelines (
facebook.com/elettra.wiedemann
and
facebook.com/william.norwich
), and Like the Celebs on Facebook Page (
www.facebook.com/celebs
). The live stream will be available on
www.metmuseum.org/metgala
, along with information about the exhibition including images, videos of the galleries, and curators' commentary.
Amazon.com/Fashion
 will also carry the live stream as will
Vogue
(
vogue.com/videos/live-from-the-mets-2012-costume-institute-gala-red-carpet/
), which will also feature the first look inside the benefit, including a video of the musical performance. The streaming of the event is a collaboration between The Metropolitan Museum of Art, Amazon, and
Vogue
. The project is generously funded by Amazon, produced by
Vogue
, and powered by Livestream. Follow the Met on
Facebook.com/MetMuseum
and
Twitter.com/MetMuseum
to join in the conversation about the exhibition and gala benefit. Use #ImpossibleConversatons and #MetGala hashtags on Twitter. Follow
Vogue
on
Facebook.com/VogueMagazine
and
Twitter.com/VogueMagazine
. Follow Amazon on
Facebook.com/AmazonFashion
.
About the Exhibition
The exhibition,
Schiaparelli and Prada: Impossible Conversations
, on view May 10-August 19, will explore the striking affinities between Elsa Schiaparelli and Miuccia Prada, Italian designers from different eras. Inspired by Miguel Covarrubias's "Impossible Interviews" for Vanity Fair in the 1930s, curators Harold Koda and Andrew Bolton will create conversations between these iconic women to suggest new readings of their most innovative work. Approximately 90 signature objects and 30 accessories by Schiaparelli from the late 1920s to the early 1950s, and Prada from the late 1980s to the present, will be compared and contrasted to explore the extraordinary impact of their aesthetics and sensibilities on contemporary notions of fashionability. In the galleries, iconic ensembles by Schiaparelli and Prada will be presented with videos of simulated conversations between the two designers focusing on how both women explore similar themes in their work through very different approaches. Jeff Bezos, Founder and CEO of Amazon.com, serves as Honorary Chair of the benefit. Co-Chairs are actress Carey Mulligan, designer Miuccia Prada, and Anna Wintour, Editor-in-Chief of Vogue. The benefit is a fundraising event and the main source of annual funding for exhibitions, operations, and capital improvements for The Costume Institute. The exhibition and the benefit for The Costume Institute are made possible by Amazon. Additional support is provided by Condé Nast.
About Amazon.com
Amazon.com, Inc. (NASDAQ: AMZN), a Fortune 500 company based in Seattle, opened on the World Wide Web in July 1995 and today offers Earth's Biggest Selection. Amazon.com, Inc. seeks to be Earth's most customer-centric company, where customers can find and discover anything they might want to buy online, and endeavors to offer its customers the lowest possible prices. Amazon.com and other sellers offer millions of unique new, refurbished and used items in categories such as Books; Movies, Music & Games; Digital Downloads; Electronics & Computers; Home & Garden; Toys, Kids & Baby; Grocery; Apparel, Shoes & Jewelry; Health & Beauty; Sports & Outdoors; and Tools, Auto & Industrial. Amazon Web Services provides Amazon's developer customers with access to in-the-cloud infrastructure services based on Amazon's own back-end technology platform, which developers can use to enable virtually any type of business. The new latest generation Kindle is the lightest, most compact Kindle ever and features the same 6-inch, most advanced electronic ink display that reads like real paper even in bright sunlight. Kindle Touch is a new addition to the Kindle family with an easy-to-use touch screen that makes it easier than ever to turn pages, search, shop, and take notes - still with all the benefits of the most advanced electronic ink display. Kindle Touch 3G is the top of the line e-reader and offers the same new design and features of Kindle Touch, with the unparalleled added convenience of free 3G. Kindle Fire is the Kindle for movies, TV shows, music, books, magazines, apps, games and web browsing with all the content, free storage in the Amazon Cloud, Whispersync, Amazon Silk (Amazon's new revolutionary cloud-accelerated web browser), vibrant color touch screen, and powerful dual-core processor. Amazon and its affiliates operate websites, including www.amazon.com, www.amazon.co.uk, www.amazon.de, www.amazon.co.jp, www.amazon.fr, www.amazon.ca, www.amazon.cn, www.amazon.it, and www.amazon.es. As used herein, "Amazon.com," "we," "our" and similar terms include Amazon.com, Inc., and its subsidiaries, unless the context indicates otherwise.
About
Vogue
The foundation of
Vogue's
leadership and authority is the brand's unique role as a cultural barometer for a global audience.
Vogue
places fashion in the context of culture and the world we live in-how we dress, live, and socialize; what we eat, listen to, and watch; who leads and inspires us.
Vogue
invests in the industry at large, and continues to lead readers to what will happen next. Thought-provoking, relevant, and always influential, the power of
Vogue
continues to define the culture of fashion.
# # #
Contact
: Elyse Topalian, Nancy Chilton Communications Department 1000 Fifth Avenue, New York, NY 10028-0198 tel (212) 570-3951 fax (212) 472-2764
communications@metmuseum.org