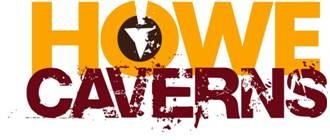 Flute, Percussion and Water Star in Hartwick Professor's Underground Recording
NOTE: To hear some of this new recording,
click here
.
Howes Cave, N.Y.
-- Dr. Jirka Kratochvíl, associate professor of music and chair of the music department at music at Hartwick College in Oneonta, has completed a new CD, Echoes in Stone, recorded underground in Howe Caverns."Musicians have long appreciated the acoustics in the caverns including our founder, Lester Howe, who played the fiddle in the cave. The new work Dr. Kratochvil has created is a musical treasure," said Howe Caverns General Manager Robert Holt.The recording is completely original work and is played on various types of native American flutes. "But there are two other outstanding features in the recording -- water and percussions," Dr. Kratochvíl said. The CD was recorded over a period of several months and in different parts of the cave. "Each section of the cave created completely different atmosphere, different types of 'echoes' and therefore different feelings. Even recording in the same location more than once resulted in different sounds. Much of this depended on the amount of water running through the cave," he said. Howe Caverns is a living, limestone cave created by water. The creation continues with the River Styx weaving a path through the caverns. Dr. Kratochvíl also incorporated percussive elements, predominantly gong, but also sounds of dropping water "to unify the recording," he said. The Hartwick professor described recording in the cave as a "magical experience. Unlike a recording studio, this was more of a play with space and sound than a calculated composition. In fact, all tracks are improvised. There is not even one predetermined note," he said. Were there obstacles? "The biggest challenge was humidity. The native American flutes are made of wood and quite sensitive to any kind of moisture. Some of my flutes continued to play under extremely humid conditions, with completely new sound properties -- very smooth. This t is particularly apparent in the last track, "Toward Waterfall", in which I took the boat ride. Here, the breath and the sounds of the boat are most obvious, creating a more mystical experience." The recording is sold exclusively at the Howe Caverns Gift Shop. Dr. Kratochvíl is Director of Choral Music at Hartwick where he also has taught Music Theory, Diction and Choral Conducting. He serves as director of. the Hartwick Choral Festival and Institute. He has conducted choruses to international acclaim in over 35 countries across Europe, Asia, North and Latin America, the Middle East and Africa. . In addition to his schedule as a conductor, Dr. Kratochvil has written many articles that have been published in international magazines and newspapers. Born in Prague, the Czech Republic, Dr. Kratochvil began his music education at the Conservatory of Music in Pardubice. He did graduate work at Charles University in Prague and Weimar, Germany. He received his Master of Music degree and Doctor of Arts degree from the University of Northern Colorado. He recently collaborated with the Czech Philharmonic Orchestra and the Prague Philharmonic Choir with which he recorded a world premiere recording of the Oratorio Joshua published on Deutsche Grammophon label. *** The second most-visited natural attraction in New York State, Howe Caverns is located off Exit 22 of I-88, between Albany and Cooperstown. Howe Caverns opens daily at 9 a.m. and is closed only on Thanksgiving Day and Christmas Day. For further information about Howe Caverns, call 518-296-8900 or visit www.howecaverns.com.
###
MEDIA CONTACT
: Kathy Condon * Condon Communications PH: 518-436-1103 * FAX: 518-436-7346 E-MAIL:
kcondon@netheaven.com