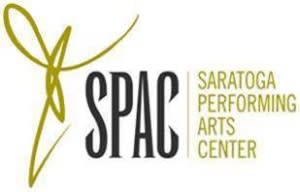 Live Nation one-day special: no service fees on single tickets
Tickets for newly announced SPAC on Stage 60 percent sold
Saratoga Springs, NY (May 10, 2017) – On Saturday, May 13 at 10 a.m., Saratoga Performing Arts Center's Route 50 Box Office will open for the season. Box Office staff will be available from 10 a.m. – 4 p.m. to transact in-person sales for all SPAC 2017 performances and events including Live Nation concerts.
For the opening day of the Box Office only, Live Nation will waive service fees on single tickets to its shows. There are 25 Live Nation concerts currently on the schedule, including Dave Matthews and Tim Reynolds, Sting, Kings of Leon, Train, the Moody Blues and the Zac Brown Band.
"With the opening of SPAC's Box Office, our season is out of the starting gate. Live Nation's first performance is next week, May 18, when Brad Paisley will inaugurate our stage for the season. What will follow are eight weeks of dynamic, diverse performances across the genre spectrum – jazz, ballet, world dance, classical music, rock, pop and country as well as our SPAC on Stage artists whose music crosses many of these styles," said Elizabeth Sobol, President and CEO of Saratoga Performing Arts Center. "Tickets for many performances are selling quickly, particularly for SPAC on Stage which has very limited availability because of its onstage seating. Purchasing early is the best way to guarantee access."
From May to September, SPAC's Route 50 Box Office hours are listed below. Phone sales for SPAC classical tickets are also available during these hours at 518-584-9330.
•            Monday – Friday: noon to 6 p.m.
•          Saturday: 10 a.m. – 2 p.m.
•          Sunday: only open if there is a show, 2 p.m. to intermission.
Online ticket sales are available anytime at spac.org
National Press Contacts:
Rebecca Davis Public Relations – 727-289-7449
Rebecca Davis 347-432-8832 (m.)
Liza Prijatel Thors  917-672-2048 (m.)
Regional Press Contact:
Lisa Hill – 518-584-9330 ext. 125
518-496-2882 (m.)