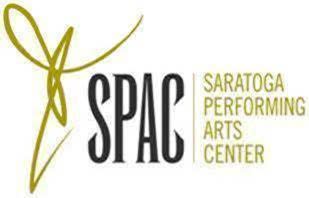 Tai Chi and Guided Meditation Classes offered as part of a larger initiative to enrich the Saratoga Spa State Park as a destination for the healing arts 
Saratoga Springs, NY – Saratoga Performing Arts Center and COESA announced that they will partner to present a series of health and wellness events on the SPAC grounds in the Saratoga Spa State Park including Tai Chi classes instructed by Mark Tolstrup of the Tai Chi Center (July 7-28) and Guided Meditation led by Pierre Zimmerman of One Roof Saratoga (July 12-August 30). The classes are part of a larger initiative to create opportunities for the community to safely gather. Wellness teachers and their students will be able to meet in person once again in a controlled, socially-distanced way.  And all proceeds will go directly to the teachers.
"While the amphitheater is currently projected to remain dark all summer, we are delighted to announce the first of our in-person programs on the SPAC campus – and we are thrilled to be partnering with COESA again," said Elizabeth Sobol, SPAC's President and CEO. 
 "COESA has intimately felt the impact to our local wellness practitioner base in light of world events. We're thrilled to combine SPAC's gorgeous facility and connection to the arts with COESA's health and wellness programming to advance wellness in the Park. This partnership will aid our local practitioners and our community as we safely and mindfully move forward into our new normal," said Wendy Page, Executive Director of COESA.
The Tai Chi and Meditation classes which will begin on July 7 and July 12, respectively, will be held on the SPAC grounds with socially distant marked spaces for each participant. All attendees will enter through the Hall of Springs Gate and will be required to complete a health screening questionnaire. In addition, guests are required to wear a face mask at all times until the classes begin and then immediately after the classes conclude. Class sizes will be limited to a maximum of 25 participants. Restrooms will be available for participants and will be cleaned and sanitized after each use. Online registration must be completed in advance. All proceeds will go directly to the practitioners.
The full class schedule is as follows:
 
Tai Chi Classes at SPAC
Instructed by Mark Tolstrup of the Tai Chi Center
Beginner Introduction To Tai Chi Class
Tuesdays July 7 - 28
10:00am or 5:30pm
In this course participants will learn the basic postures, movements and breath work in addition to the first movements of the Yang style Tai Chi form. These techniques have many benefits for health and wellbeing including flexibility, stress reduction and balance.
Preregistration is required 24 hours in advance of class. Cost for the series is $80. Register online at: http://www.the-taichi-center.com/home.html or email: mark@the-taichi-center.com.
 
Meditation Classes at SPAC
Led by Pierre Zimmerman of One Roof Saratoga  
Dharma Meditation
July 12-August 30
Sundays at 9am
Dharma Meditation includes inspirational topics that support emotional, cognitive, and ethical wishes for wellbeing. This is a sitting meditation for 25 minutes with a silent break allowing people to stretch, followed by a second sitting, introduced by a brief talk. A discussion on the topic and some insights and reflections about the nature and commonality of our basic humanity is shared by attendees. This meditation is open to beginners and/or those who have been meditating for awhile. There is no cost to attend, but a $10 donation per class is suggested. Preregistration is required by Saturday at midnight in advance of the class. Register via email to pzimmie2@cloud.com.
###
ABOUT SARATOGA PERFORMING ARTS CENTER:
The Saratoga Performing Arts Center (SPAC), located in the historic resort town of Saratoga Springs in upstate New York, is one of America's most prestigious summer festivals. Its tranquil setting in a 2,400-acre park preserve surrounded by hiking trails, geysers, and natural mineral springs draws vacation crowds and arts connoisseurs each year for immersive experiences of performances by resident companies New York City Ballet, The Philadelphia Orchestra, The Chamber Music Society of Lincoln Center, the Freihofer's Saratoga Jazz Festival, Opera Saratoga, and concerts by Live Nation. SPAC also hosts the annual Saratoga Wine and Food Festival in addition to imaginative programming such as the popular "SPAC on Stage" series and Caffè Lena @ SPAC.
SPAC is a 501c3 charitable organization. Donations and proceeds from fundraising events benefit the Center's children's education programs and support the vibrancy of its classical season. For more information visit spac.org.
About COESA:
COESA is an innovative lifelong learning, wellbeing and leadership center designed to inspire, connect and catalyze change in those who seek to find balance, gain enlightenment, experience personal wellbeing, grow professionally, and make a positive impact on the world. COESA provided the impetus for the State of New York's $4.3 million investment in the restoration of the historic Roosevelt II in the therapeutic setting of the Saratoga Spa State Park.
Opening in 2020, COESA wellness experiences comprise singular and full-day classes and workshops, weekend retreats, business and leadership conferences, presented by local, national and globally-recognized speakers and practitioners in a welcoming environment. Programming, including the recent Rising Together COVID-19 online series, focuses on mindfulness, professional wellness and leadership, sustainable living, conscious movement, meditation, work-life balance, emotional intelligence, and creativity and innovation.
As a 501(c)(3) organization, COESA will provide a global wellness community where the singular gather as many to catalyze change for good. For more information, visit coesa.org.   
National Press Contacts:
Rebecca Davis Public Relations
Rebecca Davis 347-432-8832 (m.)
Regional Press Contact:
Kristy Godette Ventre
518-316-1435 (m.)