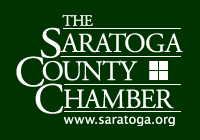 Saratoga Springs, N.Y.
- Saratoga County, New York once again offers several exciting cultural arts events and festivals during the summer of 2010. The fourth annual
SaratogaArtsFest
will showcase nationally known, as well as emerging and established local artists, through dance, music, theater, fine art, film and writing.  This four-day festival is highlighted by 75 events at various venues throughout Saratoga Springs from Friday, June 10 through Sunday, June 13.  Some new features for this year include, a Working Artist Studio Walk, a Center Stage with ongoing musical performances, Family Day, a Saratoga Sculpture Project and more.  For a complete schedule of events and to purchase an ARTSPASS, go online to
www.saratogaartsfest.org
.  The
33rd Annual Freihofer's Jazz Festival
will take place at the Saratoga Performing Arts Center grounds Saturday, June 26 and Sunday, June 27.  This legendary gathering has been entertaining jazz enthusiasts and families for decades.  The 2010 festival will be headlined by Gladys Knight, Al Jarreau & the George Duke Trio, Ramsey Lewis, Taj Mahal and more, as well as many first-time appearances by acclaimed artists.  For more information and a full performance schedule, visit
www.spac.org
.  The
Saratoga Performing Arts Center (SPAC)
is also home to a number of concerts and classical performances. 
The New York City Ballet
will come to Saratoga for its annual summer residency from July 6 through July 17.  This year is highlighted by sixteen ballets and Balanchine's full-length ballet, "A Midsummer Night's Dream". 
The Philadelphia Orchestra
will take the stage August 4 through 21, with the return of actor Alec Baldwin narrating "Peter and the Wolf", as well as Cirque de la Symphonie and a Farewell Concert for Charles Dutoit and Chantal Juillet.  Two dance companies will also perform, the José Limón Dance Company and the Bill T. Jones/Arnie Zane Dance Company, June 10 and July 23, respectfully.  SPAC also hosts a number of music concerts this June, July and August, including
Sugarland, Phish, Bon Jovi, Tom Petty, Chicago & The Doobie Brothers, Celtic Women, Sting, John Mayer
and more. For more information, go online to
www.spac.org
or call the Box Office at 518-476-1000. The
Lake George Opera at Saratoga
presents two works this July at the Spa Little Theater, in the Saratoga Spa State Park. 
Carmen
(July 8, 10, 12, 14, 16 & 18) and
Viva la Mamma
(July 9, 11, 15 & 17).  For more details, visit
www.lakegeorgeopera.org
. The
Saratoga County Arts Council
at
The Arts Center
has been promoting the arts and cultural diversity for over two decades.  The Arts Council offers workshops and classes, an art gallery, showings of independent films
and special events.  The gallery is open Monday through Friday 9:00 a.m. to 5:00 p.m. and Saturday 11:00 a.m. to 5:00 p.m.  For more information, go online to
www.saratoga-arts.org
. Skidmore College recently opened a 54,000 square foot, state-of-the-art performing arts venue, the
Arthur Zankel Music Center
.  Now home to the college's music department, as well as host to numerous concerts, lectures and cultural events.  Visit the center's web site for full calendar of events at
http://www.skidmore.edu/zankel/
.
Caffè Lena
, which was voted Folk music's Best Small Venue in North America, is celebrating its 50
th
anniversary in 2010.  Known for past performances by Bob Dylan, Don McLean, Ani DiFranco and others, Caffè Lena offers theatrical performances, music concerts, poetry, open mic nights and workshops.  Go online to
www.caffelena.org
or call 518-583-0022, for more information and a schedule of events. The
Beekman Street Art District
is a located a few blocks off Broadway and encompasses art galleries, exhibits, specialty art stores, as well as eateries.  Visitors can find a variety of handmade artwork and goods made by regional painters, sculptors and designers.  Several arts and performance related vacation packages are available online at
www.saratoga.org
for visitors.  For more information or to plan a trip, go to
www.saratoga.org
or request a free travel guide by calling 1-800-526-8970. 
About Saratoga, New York
Saratoga's attractions and spectacular scenery have made it a premier Northeast destination for centuries.  Located approximately three hours from New York, Montreal and Boston, Saratoga features world-class horse racing, the performing arts, gaming, polo, award-winning golf courses, museums - including three National museums, a National Battlefield, Victorian architecture, great shopping, plentiful outdoor activities and so much more. Visitor information is available online at
www.saratoga.org
or by calling 1-800-526-8970.  The Saratoga County Chamber of Commerce is the official Tourism Promotion Agency of Saratoga County, New York. 
###
Contact
: Greg Dixon Saratoga County Chamber of Commerce 518-584-3255
gdixon@saratoga.org
www.saratoga.org