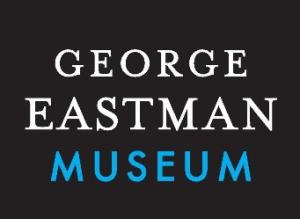 Free admission to seniors 55 and older
Rochester, N.Y., February 27, 2018—The senior matinee film series will return to the Dryden Theatre on Monday, March 5 at 1:30 p.m. with a screening of Queen Kelly (Erich von Stroheim, 1929).
The senior matinee series is generously supported by the Daisy Marquis Jones Foundation and allows the museum to offer free admission to seniors 55 years and older. The series runs on most Mondays at 1:30 p.m. (unless otherwise noted) from March through October, and gives audiences the chance to experience cinema on 35mm, the way it was originally screened and meant to be seen.
The screenings being offered in March through June are listed below.
March 5: Queen Kelly (Erich von Stroheim, US 1929, 75 min., 35mm)
March 12: Where the Sidewalk Ends (Otto Preminger, US 1950, 94 min., 35mm)
March 19: The Prowler (Joseph Losey, US 1951, 91 min., 35mm)
March 26: The Big Heat (Fritz Lang, US 1953, 90 min., 35mm)
April 2: Touch of Evil (Orson Welles, US 1958, 111 min., 35mm)
April 9: Private Hell 36 (Don Siegel, US 1954, 76 min., 16mm)
April 16: The Cabinet of Dr. Caligari (Das Cabinet des Dr. Caligari, Robert Wiene, Germany 1920, 58 min., 35mm)
April 23: Lilith (Robert Rossen, US 1964, 114 min., 35mm)
April 30: One Flew Over the Cuckoo's Nest (Miloš Forman, US 1975, 133 min., 35mm)
May 14: Father of the Bride (Vincente Minnelli, US 1950, 93 min, 35mm)
May 21: Carousel (Henry King, US 1956, 124 min., 16mm)
June 4: South Pacific (Joshua Logan, US 1958, 140 min., 35mm)
June 18: Wuthering Heights (William Wyler, US 1939, 104 min., 35mm)
June 25: The Letter (William Wyler, US 1940, 95 min., 35mm)
For a full list of senior matinee screenings, visit eastman.org/dryden.
About the George Eastman Museum
Founded in 1947, the George Eastman Museum is the world's oldest photography museum and one of the largest film archives in the United States, located on the historic Rochester estate of entrepreneur and philanthropist George Eastman, the pioneer of popular photography. Its holdings comprise more than 400,000 photographs, 28,000 motion picture films, the world's preeminent collection of photographic and cinematographic technology, one of the leading libraries of books related to photography and cinema, and extensive holdings of documents and other objects related to George Eastman. As a research and teaching institution, the Eastman Museum has an active publishing program and, through its two joint master's degree programs with the University of Rochester, makes critical contributions to film preservation and to photographic preservation and collections management. For more information, visit eastman.org.
# # #
Media Contact:
Kellie Fraver, Public Relations Manager
(585) 327-4813
kfraver@eastman.org