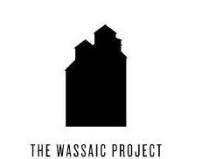 Wassaic, N.Y.
-- The artist-run Wassaic Project, a multidisciplinary arts organization located within reclaimed agricultural buildings in the hamlet of Wassaic, NY, announces its summer programs dedicated to presenting the works of emerging artists. Located 90 miles north of New York City and accessible by Metro North Railroad to the Wassaic station, the Wassaic Project will present "Homeward Found", an exhibition of over 80 artists. Opening June 15th with a ticketed Preview Party, "Homeward Found" will be held in the one-of-a-kind Maxon Mills, a renovated, seven-story grain elevator. Every Saturday and Sunday, June 16 to September 2 from Noon - 5 pm, visitors can view bold contemporary paintings, sculpture, videos and intricate installations free of charge. "Homeward Found" is curated by Wassaic Project Co-Directors Eve Biddle, Bowie Zunino and Jeff Barnett-Winsby, and Artist and Exhibition Director Shannon Finnegan; and guest jurors Kathleen Smith, Exhibitions Director, New Art Center, Newton, MA; Henry Klimowicz, Artist and Director, The Re Institute; Elizabeth McTernan, Artist; and Andrew Haarsager, Founder, MinorAsset.com. This year will also feature works by Co-Directors Jeff Barnett-Winsby and Eve Biddle (who collaborates with Joshua Frankel as Biddle/Frankel.) The Wassaic Project Summer Festival, a three-day celebration of art, music and community, will showcase over 100 artists, 25 bands, film screenings, dance events, and a new performance art series Aug. 2 - 4. "Homeward Found" will also be featured. Juxtaposed with historic buildings in a beautiful rural setting, the Summer Festival challenges the white walls of traditional art spaces with site-sensitive installations and a series of multidisciplinary performances. The Festival offers a free weekendlong opportunity for the public, as well as participating artists of all mediums, to gather together, exchange ideas, and engage in a thriving arts community. Featured Artists will include:
FILM
: Martin Starr, guest speaker, actor and filmmaker; screening of Social Butterfly, starring Wassaic Project alumna Anna Margaret Hollyman (Adelaide) and directed by Lauren Wolkstein (The Strange Ones).
MUSIC
: Superhuman Happiness, which debuted its first full-length CD Hands in March to national acclaim.
DANCE
: New Milford, CT-based Earl Mosley Institute for the Arts. The Summer Exhibition and Festival are made possible through funding from the Dutchess County Arts Council.
"LAST SATURDAYS" FEATURE WORK OF WASSAIC PROJECT ARTISTS IN RESIDENCE
The Wassaic Artist Residency Project conducts a year-round Artist Residency Program, where 10 artists-in-residence live and work in raw studio space in Wassaic, and receive critiques from guest curators and visiting artists. Their studios will be open to visitors and their works showcased in the Luther Barn, a former livestock auction structure, on the last Saturdays of May (25), June (29), July (27), August (31), September (28) and October (26), free to the public. Open Studio Hours are 3 - 5 pm, with a guided tour of the Summer Exhibition at 4 pm.
ABOUT THE WASSAIC PROJECT
For the last five years the Wassaic Project has gained a reputation for high-quality visual and performing arts programs in re-purposed agriculture buildings, with over 5,000 visitors each summer. The Wassaic Project exists to provide a genuine and intimate context for art-making through "creative place-making" - harnessing the power of art to reshape and revitalize communities. It seeks to strengthen its community by increasing social and cultural capital through the inspiration, promotion and creation of contemporary visual and performing art. By forging connections between artists of all disciplines and the public in its unique location, the Wassaic Project explores new ways of working in the arts and experiencing art itself.
GETTING THERE
The Summer Exhibition and Summer Festival at the Maxon Mills (37 Furnace Bank Rd., Wassaic, NY) and Last Saturdays in The Luther Barn (17 Furnace Bank Rd., Wassaic, NY) are within walking distance from Metro North's Harlem line Wassaic Station. For schedules and fares, visit http://mta.info/index .html. Driving distance is 90 miles, a 1 ¾ hour drive from the New York City area.
SUMMER FESTIVAL CAMPING
Visitors are invited to camp at The Wassaic Project's Luther Barn field for the Summer Festival, August 2-4. Tickets for camping over the entire weekend can be purchased online at wassaicproject.org in advance for $40, or on-site during the Festival for $60. No camping equipment will be provided at the site and only gas camping stoves are permitted on the grounds. Lodging is also available nearby. For more information on the Wassaic Project's Summer Exhibition, Summer Festival, and Last Saturdays Open Studios, visit
http://www.wassaicproject.org/
.
###