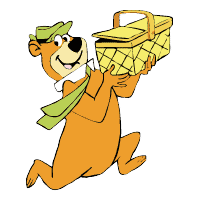 July Is Picnic Month - Get Out There!
Auburn, New York
- Picnics in the Finger Lakes region are a summertime favorite with people of all ages.  Whether a simple menu of wine, bread and cheese, or an all-out feast, there are some important tips to keep your outing pleasurable and safe. Plan Ahead: The choices for picnic spots are endless in Cayuga County. Some favorites can be found in its three state parks, or in smaller parks, such as Phillips Park in Fair Haven.  Many wineries, such as Long Point and King Ferry, encourage visitors to bring a picnic and enjoy their stunning grounds along with a favorite Finger Lakes wine. For more great picnic spots visit www.tourcayuga.com Local Food is Fresh Food: Be sure to include fresh and local produce in your picnic basket.  This time of year regional markets and farms are bursting with just-grown fruits, vegetables and fresh baked goods.  Check out Bet the Farm, the Village Market in Aurora and the many Farmers Markets found listed here: www.tourcayuga.com/events. Hot and Cool: When packing for a picnic remember to keep hot foods hot and cold foods cool. Holding food at an unsafe temperature is a prime cause of food borne illness. Store coolers in the shade whenever possible. Food should not be left out of the cooler or off the grill more than two hours (one hour when the outside temperature is above 90°F). Make it Special: Dining outdoors can be as romantic or elegant as any five-star restaurant.  Add a touch of unexpected elegance to your next picnic with cloth napkins, flatware, and enamelware from MacKenzie-Childs.  This iconic design is casual and charming and is also environmentally friendlier than traditional paper plates. For more information visit: http://www.mackenziechilds.com/tableware. Make it a Day - and Night: Plan an overnight and combine your picnic activities with seasonal highlights such as the Independence Day fireworks and Syracuse Symphony concert at Emerson Park on July 3.  Or catch the concert series at Hoopes Park in Auburn one night and a game at the Auburn Doubledays' baseball park the next.  For the younger set, consider "Music & Movies," a series of family-friendly movies and music such as Kung Fu Panda and The Nines, beginning Tuesday, June 30. For information about great picnic spots, lodging, dining, upcoming events and attractions visit www.tourcayuga.com or, call 315-255-1658/800-499-9615.
About the Cayuga County Office of Tourism                                                                  
The Cayuga County Office of Tourism is the designated Tourism Promotion Agency for Cayuga County and promotes the County's attractions, events and lodging establishments. For more information call 315-255-1658/800-499-9615 or visit www.tourcayuga.com.
###
Press Contact
:                                                                                                              Meg Vanek                                                                                                                                           315-255-1658/1-800-499-9615                                                                                                                                                  meg@tourcayuga.com