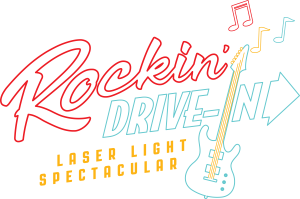 Limited-time Reservation-Only Event with Laser Lights, Special Effects, and Music
Darien Center, N.Y. — February 01, 2021 — Six Flags Darien Lake, the Thrill Capital of New York, today announced the launch of its all-NEW Drive-In Laser Light Spectacular.
As the park awaits state guidance on a reopening date, this mid-winter break extravaganza offers guests a rocking soundtrack of today's greatest hits set to a full spectrum of laser lights, special effects, and more all enjoyed from the comfort and safety of their cars.
The Drive-In Laser Light Spectacular is free to all current Members and Season Pass holders. Reservations are required and capacity is limited. Event-specific tickets as well as 2021 Season Passes and Memberships are available for purchase at sixflags.com/darienlake. Current Members and Season Pass holders can make reservations at sixflags.com/darienlake/reserve.
"We are delighted to be reopening our parking lot to safely usher in a new year with this unprecedented and magnificent event," said Six Flags Darien Lake President Chris Thorpe. "This new drive-in experience is sure to delight guests of all ages and help create fond, new memories with family and friends."
The Drive-In Laser Light Spectacular will debut on February 12 and will run daily through February 21 (school break week) and Friday through Sunday the following two weeks (February 26-28 and March 5-7). Three shows will run nightly at 7:00pm, 8:30pm, and 10:00pm. The event will be held in the main parking lot and guests should enter through the theme park entrance. Snacks and beverages will be available during the show. Attendees can call-in an order while they're in the parking lot or get the attention of vendors walking through the aisles.
To control and manage capacity, limited reservations will be available each night and will be required by all guests. Admission tickets for this first-ever event will be available on a first come, first served basis and will be sold per person for each night. While admission is free with active Memberships and Season Passes, reservations will still be required. Ticket sales will not be available at the gate.
A full list of safety requirements for the event is available on the park's website. Vehicles will be parked every other space to maintain social distancing. Event requirements include but are not limited to, use of masks if windows are down, occupants of a participating vehicle cannot leave their vehicle except for emergency purposes or for use of the restroom facilities.
As part of Six Flags' comprehensive safety procedures, all employees are required to wear masks and are temperature-checked and heath-screened each day.
About Darien Lake
Darien Lake's wide variety of entertainment and top-notch thrill rides has made it the Thrill Capital of New York since 1964. Located 45 minutes from Niagara Falls between Buffalo and Rochester, N.Y., today the park boasts more than 50 rides, including seven world-class roller coasters, dozens of family rides, the region's largest water park and a 20,000-seat amphitheater operated by Live Nation.
The park welcomes overnight guests in a wide range of accommodations—from a full-service hotel and modern cabins to rental RVs, and RV and tent campsites.
About Six Flags Entertainment Corporation
Six Flags Entertainment Corporation is the world's largest regional theme park company with $1.4 billion in revenue and 26 parks across the United States, Mexico and Canada. For 59 years, Six Flags has entertained millions of families with world-class coasters, themed rides, thrilling water parks and unique attractions. For more information, visit www.sixflags.com.
 Follow us on Twitter @SFDarienLake
 Like us on Facebook at facebook.com/darienlake
Media Contact:
Dan Stokes
585.599.5105