Paul Taylor Dance Company to Perform June 11; Mark Morris Dance Group, July 20 - 21
Saratoga Springs, NY (February 25, 2009) -
Saratoga Performing Arts Center announced that its 2009 Season will feature programs by two modern dance companies, Paul Taylor Dance Company, June 11 and Mark Morris Dance Group, July 20-21. Tickets for both programs are offered at special rates - $25 for Paul Taylor and $40 for Mark Morris - and can be ordered beginning Wednesday, February 25 via online order form at
http://www.spac.org/
. "Among the most exciting features of SPAC's 2009 Season will be programs by
two
of the world's leading modern dance companies, Mark Morris Dance Group and Paul Taylor Dance Company. While their styles are unique, founders Paul Taylor and Mark Morris have each been pioneers in modern dance and innovators in the truest sense. Their earliest works were considered to be experimental, provocative, even rebellious; yet, today they are considered to be among the world's finest and most influential choreographers," said Marcia J. White, SPAC President and Executive Director.  Among the highlights of the Paul Taylor Dance Company's program will be a performance of Taylor's newest work,
Beloved Renegade
, a spiritually-influenced dance inspired by the life and work of Walt Whitman and set to Poulenc's
Gloria.
 The work has drawn tremendous praise from audiences and critics, including
New York Times
Alastair Macauley who proclaimed it, "the best new choreography I saw in 2008...". Also on the program is
Changes
, a dance which revisits the turbulent 1960s through songs sung by The Mamas & The Papas and called "spellbinding" by the
New York Times.
 The performance by Paul Taylor Dance Company is presented in partnership with Saratoga ArtsFest and the Office of the Dean of Special Programs at Skidmore College. The Mark Morris Dance Group, which performs with its own live music ensemble, will present a mixed repertory program of several works, including
V,
which the
San Francisco Chronicle
called "triumphant,"
All Fours
, described as "a profoundly moving major work" by the
Miami Herald
and
Grand Duo
considered one of Morris' finest dances. The
Times
Alastair Macauley explained:  "...this is a work that changes my breathing as I watch...there seems no end to the complexity, sophistication and intoxication of Mr. Morris's choreographic response. The music takes off in your head as you watch; this is as great a masterpiece as any he has made. You can laugh at it now and then, but its overall impact is closer to tragedy, and overwhelming..." Established in 1980, the Brooklyn-based Mark Morris Dance Group was founded by former dancer and choreographer, Mark Morris. Known for bringing cerebral, witty and ironic character to his dances and for using music as the creative force for each dance, Morris has been described as "undeviating in his devotion to music" which encompasses genres ranging from baroque to rock to country western.  Morris has created more than 120 works for the company and also produces works for ballet and opera.  The Mark Morris Dance Group performs with its own music ensemble comprised of a core group of musicians supplemented by a large roster of regular guests which has included cellist Yo-Yo Ma, jazz pianist Ethan Iverson and the English National Opera. In addition to performing at the Mark Morris Dance Center in Brooklyn, the company maintains ties to several cities around the world, including its West Coast home, Cal performances in Berkeley and its Midwest home, the Krannert Center for the Performing Arts at the University of Illinois. Begun in 1954 by founder, dancer and choreographer Paul Taylor, the Paul Taylor Dance Company was at the vanguard of the modern dance movement.  In the 50's and 60's Taylor's work, which  dramatized sensitive political and social themes, was considered controversial. Today Taylor's works are regarded as the gold standard of modern dance. Called by
Time
magazine, "the reigning master of modern dance," Paul Taylor has a collection of 129 works performed by his Company as well as by ballet and modern dance companies in this country and abroad. The Paul Taylor Dance Company and the Mark Morris Dance Group last performed at SPAC in 1988 in the Spa Little Theatre. The 2009 Season will be the first time each company has performed on SPAC's Amphitheatre stage. "As a performing arts center, it is our privilege and our responsibility to offer our audiences a range of high-quality, artistic experiences. Diversity in programming is part of that commitment and a goal that will be furthered by all the outstanding dance companies that will be part of our 2009 Season," White concluded.  
Paul Taylor Dance Company
Thursday, June 11, 8:00 p.m. -
Mercuric Tidings, Changes, Beloved Renegade
All seating $25
Mark Morris Dance Group
Monday, July 20, 8:00 p.m. -
Bedtime, All Fours, V
Tuesday, July 21, 2:00 p.m. -
Bedtime, All Fours, V
Tuesday, July 21, 8:00 p.m. -
Love Song Waltzes,
Bedtime, Grand Duo
All seating $40
Ticket order forms are available on SPAC's website at
http://www.spac.org/
or by contacting SPAC at 518-584-9330. Tickets for Mark Morris Dance Group and Paul Taylor Dance Company will be available for purchase online, via phone charge at 518-584-9330 and in-person at SPAC's Route 50 Box Office beginning Sunday, May 10 at noon.
###
Contact: Shane Williams-Ness, 518.584.9330 ext. 116,
shane@spac.org
; Lisa Hill, 518.584.9330 ext. 119,
lhill@spac.org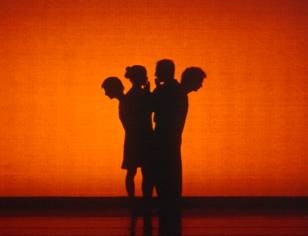 (photo: Ken Friedman)
Mark Morris Dance Group - All Fours
(photo: Robbie Jack)
Mark Morris Dance Group - V
(photo: Marc Royce)
Mark Morris Dance Group - Grand Duo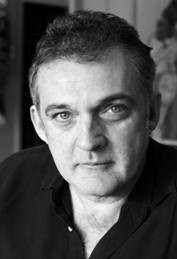 (photo: Amber Darragh)
Mark Morris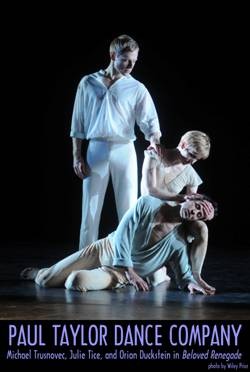 (photo: Wiley Price)
Beloved Renegade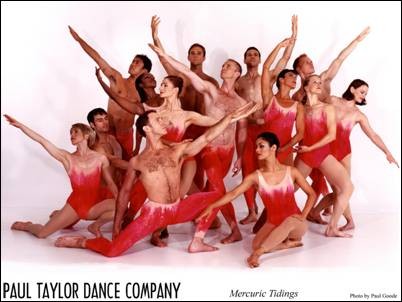 (photo: Paul Goode)
Mercuric Tidings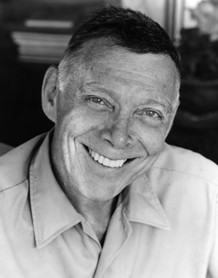 (photo:Paul Palmero)
Paul Taylor