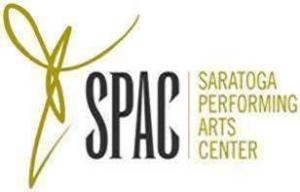 Winter Fundraiser Supports SPAC's Educational Programming in the Region
Featuring Live Music by Grand Central Station, Interactive Entertainment, Cuisine by Mazzone Hospitality, Open Bar, Raffles, New VIP Experiences, and more  
 Saratoga Springs, NY (January 27, 2020) – The Saratoga Performing Arts Center's Junior Committee announces the 10th Annual Winter Ball "The Future is Now," which will teleport guests into a futuristic utopia filled with celestial and cyberistic décor, cocktails and activities. Held at the Hall of Springs, the event is slated for Saturday, March 7 at 7 p.m., and is a fundraiser to support SPAC's educational programming, which last year reached more than 49,000 individuals.
"The year 2020 not only marks a new decade, but also the 10th anniversary of the Winter Ball, presented by our incredible Junior Committee. We are grateful for the committee's efforts to create what has become the 'can't miss' event in the Capital Region for the past decade -- and this year is no exception. 'The Future is Now' will celebrate SPAC's future – directly supporting arts education for children throughout the region," said Elizabeth Sobol, president and CEO of SPAC.
One of the most highly anticipated, sell-out events in the region, the Winter Ball will feature live musical entertainment from Grand Central Station, futuristic décor provided by Samantha Nass Floral Design, lighting by CMI Communications, plus tarot card readings by Mary Shimp, and an interactive photo booth by Michelle Tombari Photography.  Attendees can also enjoy cocktails at the open bar, delectable fare catered by Mazzone Hospitality, late-night nibbles, and treats by Austin Bayliss Cakes. Back by popular demand will be a raffle featuring luxury goods and unique experiences; all funds raised will directly support SPAC's education and outreach programs.
New for the 2020 Winter Ball is the addition of a VIP ticket which includes an exclusive VIP Private Lounge, early entry, a Virtual Reality experience and access to a private Open Bar with catering by Mazzone Hospitality.
"The Junior Committee is excited and proud that it has been able to put on and grow this amazing event over the past ten years to support SPAC's educational programming in the community. This year, at the Winter Ball, we are excited to leap into the future! We hope the community will join us in supporting this very important cause by buying tickets early to this notoriously sold-out event or even joining us as a sponsor," said Caitlin Goetz, president of the Junior Committee.
General admission tickets are $125 in advance and $150 after Saturday, February 1. VIP tickets are $250 and include an exclusive VIP Private Lounge, early entry, a Virtual Reality experience and access to a private Open Bar with catering by Mazzone Hospitality. Tickets are available online at spac.org. All guests must be 21+ to attend.
Founded in 2010, the SPAC Junior Committee consists of culturally minded young professionals who support and promote world-class performing arts in the community. Hosted by the SPAC Junior Committee, the Winter Ball raises funds for educational programming at SPAC.
For more information about The Winter Ball, visit spac.org or contact Heather Varney, hvarney@spac.org, 584-9330, Ext. 122.
###
Regional Press Contact:
Kristy Godette Ventre– 518-584-9330 ext. 125
518-316-1435 (m.)