Newburgh, NY (December 15, 2020) – Looking for something to do and some place to go with your family during the holiday season? Check out Washington's Headquarters State Historic Site in Newburgh. We will be open by reservation:             
Christmas:                   Saturday, December 26th
New Year's:                Saturday, January 2nd
The site is open throughout the fall/winter with their regular schedule: Friday and Saturday, 11:00 am-3:00 pm. Tour Washington's Headquarters and browse through the Museum. The grounds and "Around the Grounds," a self-guided tour of the outdoor features of the site, will also be available.  
To comply with COVID-19 guidelines for social distancing and capacity reductions, reservations will be required in order to visit inside the buildings. Additional appointments may be available other days – call 845-562-1195 for more information.
Washington's Headquarters' staff are committed to keeping visitors healthy and safe by keeping public areas clean.  Visitors are advised that face coverings must be worn inside the buildings, and 6-foot social distancing must be maintained. Visitors experiencing any COVID-19 symptoms may not enter the buildings and are encouraged to visit at another time.
Please note:  Not all services may be available at the site. With the ongoing Pathway Improvement Project, areas of the grounds may be inaccessible due to construction. 
Washington's Headquarters State Historic Site is a registered National Historic Landmark. It is located at the corner of Liberty and Washington Streets within the city of Newburgh's East End Historic District. The site is one of 35 historic sites within the New York State Office of Parks, Recreation and Historic Preservation and is one of 28 facilities administered by the Palisades Interstate Park Commission in New York and New Jersey. For further information contact: (845) 562-1195.  For more information about New York State Parks, please visit our website at www.nysparks.com.   For more information call 845-562-1195 or visit us on Facebook at www.facebook.com/washingtonsheadquarters.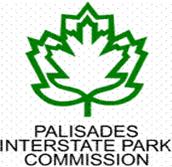 The Palisades Parks Conservancy is a 501(c)(3) nonprofit that supports the Palisades Interstate Park system.  Partnering with PIPC, we protect the PIP's natural and historic resources by raising funds, increasing public awareness and supporting visitor education.  
Over a multi-year collaboration, Palisades Parks Conservancy led a capital campaign that raised critical funds for the restoration of the Tower of Victory at Washington's Headquarters State Historic Site in Newburgh, NY. The Tower of Victory is truly one of the treasures of the Hudson Valley.  For 125 years, it has stood as the nation's only monument to the lasting peace that came after the end of the Revolutionary War. Robert Todd Lincoln, the son of the President and then Secretary of War, commissioned John Hemingway Duncan, one of the nation's most renowned architects at that time, to design the massive stone arched structure that hosts bronzes sculpted by William Rudolf O'Donovan, the pre-eminent monumental sculptor of the day. It stands on the property where General Washington created the "Badge of Military Merit," now called the Purple Heart medal.
Find us at http://www.palisadesparks.org/ or, to donate for future improvements for George Washington's Headquarters, visit us directly at http://www.palisadesparksconservancy.org/donate.  You can also reach us at Palisades Parks Conservancy, 2645 29th Street, Astoria, NY 11102 or call us 1-845-630-8174.
Contact:
Elyse B. Goldberg | elyse.goldberg@parks.ny.gov | 845-562-1195