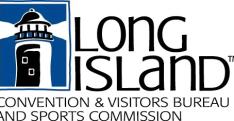 Hauppauge, N.Y.
-(December 23, 2009)- Once again Winterfest-Jazz on the Vine is scheduled for Feb. 13, 2010 through Mar. 21, 2010 to let everyone know Suffolk County is open for business (and offering some great deals), even in the heart of winter. Suffolk County hotels, restaurants, cultural venues, attractions, transportation companies, and merchants should submit their events, getaway packages, winter specials, or special offers at
http://www.liwinterfest.com/
to participate in this FREE opportunity to draw traffic to Suffolk County during the slowest time of the year.  Click the Business Participation form. Winterfest 2010- Jazz on the Vine is a heavily advertised and marketed, coordinated promotion by the Long Island Wine Council, East End Arts Council, the LICVB and Suffolk County Economic Development. All you need to do is participate. Promotion will begin at the latter half of January, at which time the full schedule of events and special offers will also be posted for the public to plan their visit to Suffolk County, Long Island at
http://www.liwinterfest.com/
. Primary marketing areas include the NYC market. Winterfest 2010-Jazz on the Vine will be bigger and better than ever with six weeks of free jazz performances at area vineyards to serve as "anchor events." These events are supplemented with special offers, events, winter rates, packages and offers from Suffolk County tourism-related businesses like yours to entice visitors to extend their stay.
Go to "Business Participation Form" at http://www.liwinterfest.com/.
The Long Island Convention & Visitors Bureau and Sports Commission (LICVB&SC) was established in 1979 as the official tourism promotion agency for the destination's travel and tourism industry. Based on Long Island in Hauppauge, NY, the LICVB&SC contributes to the economic development and quality of life on Long Island by promoting the region as a world-class destination for tourism, meetings and conventions, trade shows, sporting events, and related activities. For more information about Long Island, please contact the Long Island Convention & Visitors Bureau and Sports Commission by calling 1-877-586-6654 or visit
http://www.discoverlongisland.com/
###
Contact:
Kristen Matejka Director of Marketing and Communications LICVB&SC (631) 951-3900 xt.317
kmatejka@discoverlongisland.com