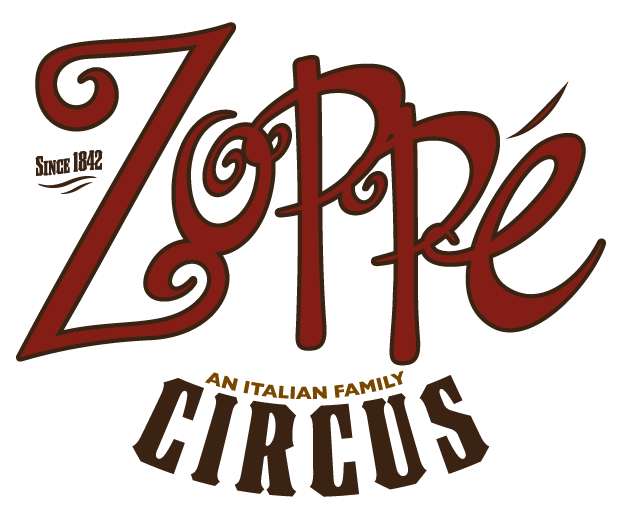 Jugglers, clowns, aerialists, dancing dogs and so much more.
Schenectady, N.Y.
- 1842. French street clown Napoline Zoppé meets Hungarian equestrian ballerina Ermenegilda in a Budapest plaza. Despite her father's protests, they marry, spiriting off to Venice for the first performance of their new life together. A circus is born. 1948. John Ringling North, of Ringling Brothers fame, is hired by director Cecil B. DeMille to recruit talent for his upcoming film, "The Greatest Show on Earth." He taps Napoline and Ermenegilda's great grandson, Alberto, who demands an elephant in exchange for his services. He moves to America. Zoppé goes international. 2013. Sixth generation circus performer Giovanni Zoppé applies his make-up, smiles in the mirror and begins another show, on Broadway in Schenectady. A tradition continues. The Zoppé Italian Family Circus is built on a big top legacy stretching back 171 years. When you think circus, whether you know it or not, you think Zoppé-the paragon of the classic, intimate 19
th
 century one-ring, puffy-shirt-and-sashes style of the European art form. The jesters, the jugglers, the aerialists; the horses, ballerinas and candy butchers...they're all there under the brightly-colored Zoppé tent, with Giovanni, as Nino the Clown, leading the way. And that tent is in Schenectady, courtesy of Proctors, July 18-21, bringing the wonder of the circus to everyone within earshot of the ringmaster's call. Sit ringside, or take a place in the sun with family and friends in the bleachers. See the daring young men on the flying trapeze. See the beautiful girl walk the tightrope. And experience the elegance of the equestrian ballet. Zoppé! Summer at Proctors! On Friday, July 19, enjoy Schenectady Summer Night before and after the circus. This downtown Schenectady block party features live music and performers, fun games for kids, food stands and more.
Zoppé Italian Family Circus.
7 p.m. Thursday; 2:30 and 7 p.m. Friday; 1, 4 and 7 p.m. Saturday; 1 and 4 p.m. Sunday. Arts District at Proctors, Broadway and Hamilton Street, Schenectady. Tickets, $25 Bleachers; $35 Ringside. For tickets and information, call TICKETS BY PROCTORS, (518) 346-6204, or visit 
http://www.proctors.org/
.
###
Contact
: Michael Eck (518) 382-3884 (ext 181)
meck@proctors.org