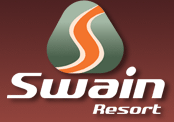 Swain, N.Y.
- Swain Resort will hold its second annual Sportsmen's Festival September 17-18, 2011 at Swain Resort, about 45 minutes south of Rochester, NY.  With 3D archery courses, a muzzleloader competition, a treestand shootout competition, outdoor and indoor dealer displays, and the ski lift for scenic rides to the top of the mountain, the Sportsmen's Festival promises family-friendly entertainment for outdoorsmen of all types and ages. "Last year's participants were really happy with the festival and plan on attending this year and bringing their friends, which I find very exciting," stated Celeste Schoonover, co-owner and event coordinator.  "We are closing in on 30 vendors and speakers and there really is something for everyone, even the kids."  Vendors, dealers, and presentations include a trick bow demonstration; a wooden arrow expert; a deer tracking seminar; a live 170 class, mainframe 5x5 antlered buck displayed by North Country Products; onsite representatives from the Northeast Big Buck Club, who will be giving hunters official scores for their trophy mounts; and a kids balloon shoot sponsored by New York Bowhunters, Inc. The archery courses and range (with a total of 80 targets) will be open from 7 AM until dusk on Saturday and 7 AM - 3 PM Sunday. Archers of all ages can ride the ski lift to the top of the mountain and walk down any of the three 3D wooded courses-shoot for fun or pay $10 to register for the competition. The muzzleloader competition will take place from 10 AM - 2 PM Saturday.  Swain's slope side bar & grill, The Shawmut Pub, will be open throughout the weekend. Pricing starts at $6 for a one-day spectator pass, which gives access to scenic lift rides, all seminars and demonstrations, and a wide variety of hunting and fishing dealer displays. Archery shooting passes are $20 for Saturday, $15 for Sunday, or $25 for both days. Additional fees are required for the muzzleloader event. For additional information on the Swain Sportsmen's Festival, contact Celeste Schoonover or visit
http://www.swain.com/
.
ABOUT SWAIN RESORT 
- Swain Resort is a family-friendly downhill ski area, uniquely located on 100+ wooded acres, in western New York, that has been in operation for 64 years. Current management took over operations in August of 2009 with aspirations of transforming the ski area into a four-season resort by introducing events like the Sportsmen's Festival.
###
Contact
: Celeste Schoonover
(607) 545-6511 ext. 3016
celeste@swain.com