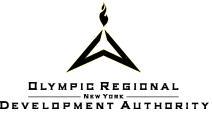 Wilmington, N.Y.
--- Whiteface Mountain, in Wilmington, N.Y., is calling all foodies to come out and enjoy an exciting and unique adventure Saturday, March 9. The evening begins as you head up to Mid-Station's Boule's Bistro and Creperie for a one-of-a-kind Adirondack sunset Snowcat ride up the greatest vertical east of the Rockies. Upon arriving at the evening's destination, guests will find themselves treated to a five-course gourmet meal presented by Centerplate Chef Jen Moody. Menu items such as pan seared day boat scallops, and classic boeuf bourguignon with duck fat potatoes are among several of the offerings throughout the evening. As the courses are plated, each dish is paired with a delicious glass of aromatic wine, show casing blends from the J.Lohr Estates. This savory experience can be part of an amazing journey, by not only educating you about wine and food pairing principles and indulging you in an enticing meal, but by providing an incredible expedition to take you to and from the Bistro. The gourmet food and wine pairing is 6:30 - 8:30 p.m. at Mid-Station, with Snowcat rides beginning at 5:30 p.m. from the Cloudspin Lounge. Passengers are encouraged to wear appropriate footwear for the trek. Space is limited for this gourmet experience at Boule's Bistro and reservations are required. Pricing for the evening's event is $95 per person. For more information, or to reserve space for the wine pairing, please call 518.946.2223 ext. 310. For more information about Whiteface and other NYS Olympic Regional Development Authority venues, visit
http://www.whitefacelakeplacid.com/
.
###
Established in 1982, the New York State Olympic Regional Development Authority (ORDA) was created by the State of New York to manage the facilities used during the 1980 Olympic Winter Games at Lake Placid. ORDA operates Whiteface, Belleayre and Gore Mountain ski areas; the Olympic Sports Complex at Mt. Van Hoevenberg; the Olympic speed skating oval, Olympic jumping complex and Olympic arena. As host to international and national championships, the Authority has brought millions of athletes, spectator and participants to the region, resulting in significant economic development. 
###
Contact
:
jlundin@orda.org
528-523-1655 ext. 5313