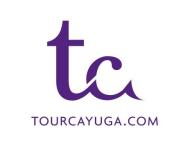 Cayuga County, N.Y.
- On Thanksgiving Day many families dine at home; others gratefully enjoy sumptuous meals at local restaurants. Once the turkey's been plated and gobbled, everyone can find fun things to do in keeping with the holiday spirit. From 1 p.m. to 7 p.m. Auburn Holiday Inn offers its bountiful Thanksgiving Day Buffet at McMurphy's  Pub, 75 North Street, Auburn, NY. It includes pumpkin soup, tossed salad, roasted turkey with gravy, home style stuffing, baked penne pasta, pumpkin pie and more. Prices are: adults $17.95, children $8.95, under five years free, tax and gratuity not included. For information visit: http://www.mcmurphyspub.com/specials.php. 
Great Turkey Campout
Bass Pro Shops at Fingerlakes Mall, 1579 Clark St. Rd., Auburn, is holding "The Great Turkey Campout" from 5 p.m. to 8 p.m. Thanksgiving evening, Nov. 25, outside the store with prizes every half hour starting at 5:30 p.m. Families can also play Yard Bolo, Tailgate Toss and Washer Toss.
Santa's Wonderland
Bass Pro Shops Santa's Wonderland is open on Thanksgiving Day and daily through Dec. 24. Children enjoy crafts, coloring, writing letters to Santa, remote control trucks, slot car racing, laser arcade and foam dart shooting. They can also collect six different kinds of Santa Bandz.  Santa poses for a free 4x6 photo daily starting on Thanksgiving.  In addition, hourly drawings will be held 10 a.m. to 5 p.m., Super Saturday, Nov. 27 and 10:30 a.m. to 5 p.m. on Super Sunday, Nov. 28. Winners need not be present.
Parade and Family Fun Day
The Auburn Downtown Business Improvement District (BID) is sponsoring Auburn's 24th Annual Holiday Parade and Family Fun Day Sat., Nov. 27, with prizes for the top three floats. From 3 p.m. to 5:30 p.m. free children's crafts, face painting and games with prizes take place at Genesee Center downtown. Horse-drawn carriage rides begin at 3 p.m. and end at 5 p.m. Other activities at Genesee Center include visits with Santa, the Cayuga County Sheriff's Child ID Program, Good Time Charlie's DJ Jane Stebbins, a Christmas item raffle, "Toys for Tots" UPS Store and Forsaken Generation Food drop boxes, and St. Mary's Choir sings at 4 p.m. The parade begins at 6 p.m. at East Genesee and Fulton Streets, continues on Genesee downtown, turns left on William Street past the parking garage and ends at about 6:45 p.m. at City Hall with the tree lighting ceremony. The Auburn Fire Department's Community bonfire and Auburn Civic Band performance near the parade finish line also add to the holiday mood.
Holiday Weigh-in
Auburn YMCA's  "Dashing all the Weight" keeps holiday pounds at bay with weigh-ins each Monday Mon., Nov. 29 through Jan. 3. Those maintaining or losing weight for the four-week span enter a prize drawing. For information visit: www.auburnymca.org. For more things to do and see in Cayuga County visit www.tourcayuga.com or call (800) 499-9615.
###
Contact
: Meg Vanek Executive Director Cayuga County Office of Tourism 131 Genesee Street Auburn, NY  13021 p.  315.255.1658/800.499.9615 f.  315.255.3742 e.
meg@tourcayuga.com
http://www.tourcayuga.com/