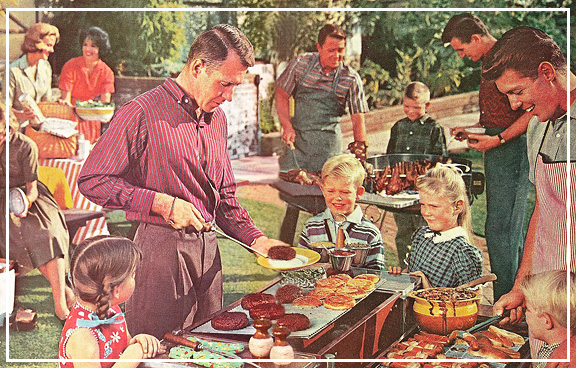 Garrison, N.Y.
- "Barbecue and Music Nights" at The Garrison restaurant in the Hudson Valley are a delicious, fun way to spend the summer evenings for the entire family. On four Thursday nights in July and August (rain or shine) join the party under the stars on the front lawn. A casual barbecue buffet with all the trimmings is served from 6:00pm until 7:45pm; music starts at 6:00pm. A different live band or DJ is featured each week, with music ranging from rock to blues and jazz.
The 2013 schedule:
July 11th : The Craig Scott Creation - A Frank Sinatra Tribute - come singalong & swingalong!
July 18th : The Eleventh Hour - Classic Rock covering four decades
July 25th : Petey Hop & The Jackrabbits - jumpin', jivin' & wailin' into the night!
August 1st : The New Fiction - Modern Rock from the 80s to today
Barbecue and Music is $30 per person, $15 for children 12 and under, children 2 and younger are free. Reservations are not required, but are encouraged for groups of six or more. To enjoy the music and dancing only (no barbecue) please come after 8 p.m. ($10 cover charge). Neat, informal summer attire (shorts OK). Full cash bar includes summertime favorites like sangria and lemonade.
Learn More
Visit
Vintage Hudson Valley
for more of the region's most hospitable inns and hotels, world class restaurants, romantic wedding venues, and state-of-the art corporate retreats.
###