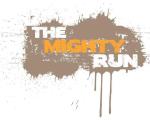 Utica, N.Y.
- The Masonic Care Community has announced plans to offer Central New York's First mud run, on May 4th 2013. "The Mighty Run" will be a team based competition, complete with obstacle challenges and the opportunity for individuals to have a great time getting really dirty. "There are 400 acres on this campus, woods, a stream, and of course, mud." said JP Kidwell, Director of Development at MCC. "These types of races are popping up all over the country offering participants a competition that everyone can enjoy. The Mighty Run will have 12 obstacles designed to challenge participants, but the main goal will be to have fun and get dirty!" Kidwell hopes the Mighty Run will become another destination event that will bring people to our region while raising money to benefit the residents at the Masonic Care Community. The Mighty Run developed from our campus Might Club and stands for Masonic Inspires Getting Healthy Together. The course will follow a route around the Masonic Care Community and will not affect any of the manicured areas of the campus. (see the map contained in this packet)  Registration for The Mighty Run will open on August 1st. Check out The Mighty Run's new website,
http://www.themightyrun.com/
for more details. You can also follow The Mighty Run on Facebook and Twitter.
###