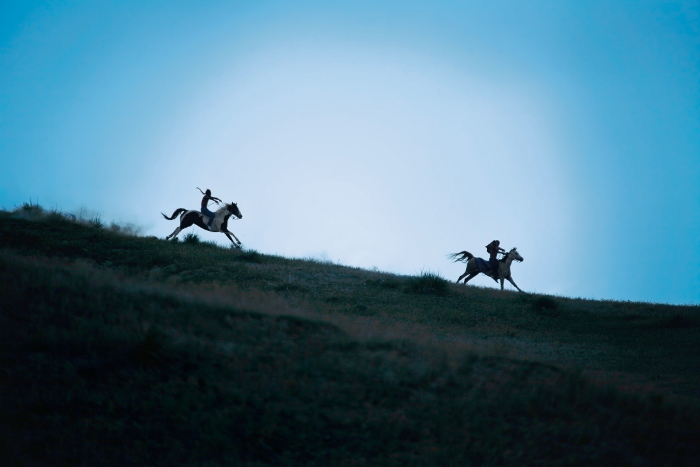 Corning, N.Y.
- The Rockwell Museum of Western Art, currently exhibiting 125 years of National Geographic Photographs of the American West, is presenting a lecture by National Geographic photographer, Aaron Huey.  The event will take place on Tuesday, February 5, 2013 at 6:00 p.m. in the Corning Museum of Glass Auditorium.  Huey is widely known for his 3,349-mile, solo walk across America with his dog, Cosmo, in 2002 that lasted 154 days. His lecture will focus on his work with the Oglala Lakota of the Pine Ridge Indian Reservation in South Dakota that appeared as the cover story in the August 2012 issue of National Geographic magazine. Through his photographs and sound recordings, he will discuss his seven years working with the Oglala Lakota People. He will recount the history of white versus Lakota interactions from first contact through the contemporary resistance movements of today. A limited edition series of offset prints made in collaboration with artist Shepard Fairy will be given out to the first 75 in attendance.
Tuesday, February 5, 2013, 6:00 p.m.
Location: Corning Museum of Glass Auditorium
One Museum Way, Corning, New York
Reservations Requested
- Adults: $10 Students: $4 Reservations:
www.rockwellmuseum.org/aaron-huey.html
or 607-974-2333 Proceeds from this event support educational programming at the Rockwell Museum of Western Art.
Image Credit:
© Aaron Huey/National Geographic
###
Contact:
Brett Smith 607.974.2333
smithb@rockwellmuseum.org