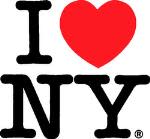 Revitalization of Former Theme Park Site Will Bolster Local Economy, Serve as Gateway to Recreational Opportunities in the Adirondacks
Campers Can Book Reservations at State's Newest Campground
Final State Management Plan Issued for Hammond Pond Wild Forest
NEW YORK – June 26, 2019 – The construction of the new Frontier Town Campground, Equestrian and Day Use Area in the Adirondacks was completed today. The new public campground, on the site of the former Frontier Town theme park in the town of North Hudson, is a signature piece of the Governor's "Gateway to the Adirondacks" tourism hub. To date, an estimated total of $25 million in public/private resources has been committed to the project.
"Generations of New Yorkers remember the Frontier Town theme park as the place their childhood dreams became real, and now with the restoration of this campground, new generations of New Yorkers will get to experience some of that same excitement," Governor Cuomo said. "North Hudson is a prime location to introduce visitors to all the Adirondack Park has to offer and encourage travelers to further explore New York's great outdoors. With the first phase of the Gateway to the Adirondacks now complete, visitors can experience this one-of-a-kind recreational site, helping boost the local economy and the region's ever-growing tourism industry." 
"The Adirondacks is a New York gem with an abundance of natural beauty and activities," said Lieutenant Governor Kathy Hochul. "The development of the Frontier Town Campground will build on recreational opportunities in the area and continue to increase the tourism industry. The revitalization of the former theme park will provide children and families with another site to explore and strengthen the economy for the future."
The Department of Environmental Conservation campground was designed in collaboration with the Office of General Services and C.T. Male Associates. The campground includes 91 campsites to accommodate a range of camping and visitor experiences. Reservations are now available for the summer season, from June 28 through Columbus Day weekend.
Key campground features include: 
An equestrian camping area with 33 sites modeled after the camping areas at DEC's Otter Creek Horse Trail facility. The area includes electrical hookups and a pavilion
A recreational vehicle (RV) and trailer camping area with space for 13 sites with electrical hookups, fireplaces, conveniently located water spigots, and a playground
A tent camping area with 45 tent sites, including three group camping sites; three walk-in camping sites; four sites with electric vehicle charging stations; two shower buildings; a playground; and two pavilions  
A seasonal day-use area along the shoreline of the Schroon River for campers and visitors to enjoy, as well as a pavilion, two playgrounds, two electric vehicle charging stations, and a comfort station 
A network of pedestrian trails take visitors to four viewpoints: two along the Schroon River and two overlooking an oxbow wetland
The campground, a signature project of Governor Cuomo's Adventure NY Initiative to enhance access to state lands and connect New Yorkers to nature and the outdoors, was designed to provide accessibility to people of all ages and abilities and includes many Americans with Disabilities Act (ADA)-compliant features. The facility's universal design enables everyone, including seniors and families with small children, to access its amenities consistent with the Governor's 2018 Executive Order to make New York the first age-friendly state in the country. All campsites, showers, and restrooms are accessible and campsites have accessibly designed picnic tables and fireplaces. In addition, the campground features two ADA-compliant horse mounting ramps.
DEC Commissioner Basil Seggos said, "Today's grand opening is a key milestone in our efforts to establish an essential tourism hub to Adirondacks that will bolster economic development by providing easy access to the park's recreational opportunities at one central site. The Gateway to the Adirondacks project is the cornerstone of the Governor's Adventure NY initiative to connect more New Yorkers to nature, and the family-friendly campground opened today provides a launching pad for residents and visitors alike to explore the world class experiences the Adirondack Park has to offer. I commend our state and local partners for bringing this project across the finish line and encourage all New Yorkers to come and enjoy this marvelous new facility."  
Office of General Services Commissioner RoAnn Destito said, "Knowing the amazing Adirondack Park experiences that are in store for New Yorkers who visit the new Frontier Town Campground, Equestrian and Day Use Area makes today's grand opening truly special. Under Governor Cuomo's Gateway to the Adirondacks project and Adventure NY initiative, we are seeing the great achievements that can be realized when State and local governments and representatives from the private and non-profit sectors all work together toward common goals."
Governor Cuomo announced the creation of a master plan to establish a tourism hub at Exit 29 of the Northway in the town of North Hudson in 2017. The Upper Hudson Recreation Hub Master Plan included plans for the Frontier Town Campground as part of the State's effort to establish a Gateway to the Adirondacks that links local and regional outdoor recreation experiences in the Adirondack Park, bolsters tourism, and strengthens the North Country's regional economy. New York State and the Open Space Institute, working in collaboration with five neighboring Adirondack towns, created a blueprint for a new recreation hub to improve local amenities, expand access, and draw increased visitors to the park.
A key component of the master plan is a $19 million State investment through NY Works to develop the new Frontier Town campground on approximately 91 acres of land owned by the town of North Hudson and Essex County. DEC will operate the campground per the terms of a conservation easement that allows for amenities not found at other DEC campgrounds. 
The design of the campground limits disturbance to the natural environment to the greatest extent possible, and the preservation of vegetation, wetlands, and topography were all considered in its design. Roadways, trails, and utility corridors follow natural grades to limit land grading and tree clearing.
A newly completed, four-mile multi-use trail connecting the campground to neighboring land across NYS Route 9 and leading to the Schroon River in the Hammond Pond Wild Forest is now open for use.  A larger network of multi-use and equestrian trails connecting the campground to the neighboring area is planned, including the Schroon Lake-North Hudson Snowmobile trail network known as the "Ti to Co Line Trail" and the Palmer Pond Bridge connection on the west, leading to publicly owned lands including the Boreas Ponds Tract and Essex Chain Lakes Complex.  
Hammond Pond Wild Forest 
DEC also announced today the finalization of the Hammond Pond Wild Forest Unit Management Plan, which outlines plans to advance outdoor recreation at Frontier Town and the area while protecting natural resources and the ecological value of the northern Adirondacks. The Hammond Pond Wild Forest is comprised of nearly 46,000 acres of Forest Preserve lands in the towns of Crown Point, Elizabethtown, Keene, Moriah, North Hudson, Schroon, Ticonderoga, and Westport, Essex County. The wild forest offers exceptional outdoor recreational opportunities for hiking, camping, paddling, boating, fishing, hunting, and more. Projects in the final management plan include:
New equestrian trails that complement facilities at the Frontier Town Campground & Day Use Area
Enhance existing and create new high quality, universally accessible parking, camping, and trails to provide recreational opportunities for people with disabilities
New sustainably designed trails adjacent to Forest Preserve units and private lands
Connect and extend linear trails to create loops and longer-distance hiking opportunities
Contribute to the completion of the 4,600-mile North Country National Scenic Trail by a route connection across the wild forest  
Designate existing community connector snowmobile trails for continued use
New tent sites and one new lean-to
"The new Frontier Town Campground continues a wonderful Adirondack tradition of hospitality and family fun in North Hudson," said Senator Betty Little.  "Like many people, I have fond memories of visiting Frontier Town.  For generations to come, this campground will be a special place to enjoy and create incredible memories.  Ideally situated off the Northway and surrounded by an abundance of outdoor recreational opportunities, this new gateway will be a destination for many day and overnight visitors, providing a big boost for our local economy and the region.  I am very grateful for Governor Cuomo's commitment of state resources to make this happen and for the work of the Department of Environmental Conservation and all of the private-sector contractors who brought the vision to life."

Assembly Member Dan Stec said, "The addition of the new Frontier Town Campground and Equestrian Day Use Area in the Adirondack Park will provide many new recreational opportunities for residents and visitors alike. This new state of the art campground offers numerous amenities which includes multiuse equestrian trails that connect with neighboring trails and will enhance the overall camping experience.  I applaud this public/private partnership which will provide many new economic opportunities to the North Country and surrounding communities."
"Essex County has been honored to be an equal partner with the Governor's office, the Department of Environmental Conservation, and Empire State Development in the fantastic development of the Frontiertown Gateway to the Adirondacks, and the Frontiertown campground. The investment made by Governor Cuomo in Essex County with this project is immeasurably significant, and very deeply appreciated. The opening of this campground and the development of the entire project show that good government working together at all levels can accomplish great things," said Shaun Gilliland, Chairman, Essex County Board of Supervisors, and Town Supervisor, Town of Willsboro. 
Stephanie DeZalia, Supervisor, Town of North Hudson, said, "I am extremely excited to see the completion of this phase of the "Gateway" project. The Frontier Town Campground, Equestrian and Day Use Area begins a new era in the history of the Town of North Hudson and the 5-Town Upper Hudson Recreation Hub, one that will bring new jobs, business opportunities and growth to our area.  The Frontier Town Campground, Equestrian and Day Use Area will offer and increase recreational tourism that will provide the economic boost that our towns so desperately need.  New trails within the campground will connect to the existing trails system along Route 9 and to the Boreas Ponds Tract and Essex Chain of Lakes along the planned community connector trails to the five towns of Minerva, Newcomb, Indian Lake and Long Lake. Today is a good day for the Town, the County, the Park and the State of New York. I am looking forward to all that is to come of the former Frontier Town site. I would like to thank Governor Cuomo and Commissioner Seggos for their vision and commitment to this project, our Town, our Region and our people. Thank You."
Ron Moore, former Town of North Hudson Supervisor, said, "The completion of the new Frontier Town Campground, Equestrian and Day Use Area is great news for the Town of North Hudson and the surrounding region.  North Hudson will be the center of a new Gateway to the Adirondacks, bringing visitors from all over New York and Canada, creating new business opportunities and generating new jobs in the area. With an equestrian camping and trail area, and access to the Boreas Ponds Tract and the 5 Towns Upper Hudson Rec Hub, the new recreational opportunities are unlimited.  Together with the Paradox Brewery, relocating here and also opening later this summer, this area will be unique and unlike any camping experience in New York State and I express my deepest appreciation to Governor Cuomo for his vision and his continued commitment to revitalizing the North Country's economy, creating the opportunity for business growth and bringing new jobs to our region. I would also like to thank Commissioner Basil Seggos and his staff for making this vision become a reality.
 
"Congratulations to Governor Cuomo and Commissioner Seggos on the completion of the new Frontier Town Campground, Equestrian and Day Use Area.  The Open Space Institute is proud to have played an early, pivotal role in jumpstarting the campground design and taking the idea from concept to reality," said Kim Elliman, OSI's President and CEO. "This unique campground, situated within breathtaking natural beauty of the Adirondack Park Preserve, will benefit New York State residents and visitors for years to come by improving public access, expanding recreational opportunities, and supporting local economies."
Since taking office in 2011, Governor Cuomo has made unprecedented investments in the tourism industry throughout the state, resulting in historic levels of visitors and direct spending. In 2017, New York welcomed a record 243.8 million visitors who spent $67.6 billion, generating a total economic impact of more than $100 billion for the fourth straight year. Tourism is now the state's third largest employer, supporting 938,800 jobs annually. More than 12.4 million people visited the Adirondacks region in 2017 - over 460,000 visitors more than in 2016, and a nearly 20-percent increase since 2011. Regional tourism generates more than $1.4 billion in direct visitor spending, including $178 million in State and local taxes, and supports more than 21,300 jobs across six counties.
To make a reservation and start planning an Adirondack adventure, visit the state's camping reservations website. For additional campground details, visit DEC's website.
###
About New York State
New York State features 11 beautiful vacation regions, featuring landmarks such as Niagara Falls, the largest park in the continental U.S. in the Adirondacks and treasures such as the Baseball Hall of Fame in Cooperstown and the Corning Museum of Glass. New York State offers diverse activities for all: outdoor fun - snowmobiling, skiing and snowboarding, fishing, hiking and boating, year-round festivals and exploring the rich history and culture of one of the 13 original colonies. Visitors also enjoy the fine cuisine, beverage trails and farm-to-table fresh foods. For more information on New York State's rich history, visit paththroughhistory.iloveny.com. Information on all tourism attractions is available at iloveny.com.
Learn more at iloveny.com and follow us on social media:
Twitter: @ILoveNYPR (PR handle)
Twitter: @I_LOVE_NY (consumer handle)
Facebook: Facebook.com/ILOVENY
Instagram: ILOVENY
YouTube: YouTube.com/OfficialILoveNY
*Media can find press releases and more at iloveny.com/thebeat. 

CONTACT:  

Phillip Novoa
Finn Partners
(646) 307-6330
Phillip.Novoa@finnpartners.com
 
Eric Scheffel
Empire State Development
(518) 292-5274
Eric.Scheffel@esd.ny.gov