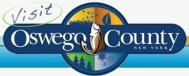 Guest Speaker - Dr. Natalie Woodall, Author of the New Book "Oswego County and the Civil War: They Answered the Call"
Sunday, November 10th at 1:30 p.m., Richardson-Bates House Museum, 135 East Third Street, Oswego
Oswego, N.Y.
- The Oswego County Historical Society is pleased to welcome Dr. Natalie Woodall, a retired teacher, professor, journalist and Civil War author as the final speaker of 2013 lecture series. The program will highlight the life of Oswego veteran William Adriance and his sons Harry and Edward. Dr. Woodall's recently released book contains a chapter on William Adriance and his Civil War experiences. Dr. Woodall will also discuss the life of Harry Adriance, born in Oswego in 1864, who served in the Marine Corps and was a Medal of Honor recipient for his meritorious service during the Boxer Rebellion in China in 1900. William's son Edward Adriance was a military veteran, as well, who enlisted in United States Army during the Spanish American War. He ended up in the Philippines since the conflict ended before his deployment, and he also led an intriguing life. The event is free and open to the public. Copies of Dr. Woodall's new book will be available for purchase the day of the lecture. For more information about the Oswego County Historical Society visit the website at 
http://www.rbhousemuseum.org/
 or call 
315-343-1342
 during regular hours Thursday, Friday and Saturday from 1 - 5 p.m.
###