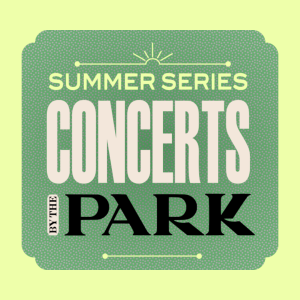 Each Friday evening in July 2021. 
Glens Falls, N.Y. – After a year of uncertainty and performance limitations due to the COVID-19 pandemic, The Park Theater is pleased to announce its inaugural summer concert series at the Crandall Park Bandshell each Friday evening (7-8:30pm) in July 2021. 
The Park Theater will present a series of 5 x 90-minute live musical performances featuring local musicians. This is a free concert series that will serve to enhance the accessibility of the arts within the local community. 
"We are beyond excited for the return of live music to Glens Falls and can't wait to showcase our talented local artists in the Crandall Park Bandshell." - Executive Director, Chris Ristau
 
Schedule of Performers:
Friday, 07/02 - Let's Be Leonard
Friday, 07/09 - Wild Adriatic
Friday, 07/16 - Washington County Line Bluegrass
Friday, 07/23 - The Sea The Sea
Friday, 07/30 - The North & South Dakotas
 
Further Information
The Park Theater Foundation is a non-for-profit organization dedicated to enhancing the quality of life in the Glens Falls community by providing a venue for quality and affordable entertainment and educational opportunities in the performing arts.
This project is made possible with funds from the Decentralization Program, a regrant program of the New York State Council on the Arts with the support of Governor Andrew M. Cuomo and the New York State Legislature and administered by the Lower Adirondack Regional Arts Council. The Park Theater would like to recognize the support of the Touba Family Foundation and the City of Glens Falls, as well as their sponsors Cool/Gallagher Insurance, Bruno Associates and Future Technologies.
The Crandall Park Bandshell is located on Fire Rd, Glens Falls, NY, 12801. The Park Theater will be following all NYS and CDC guidance to maintain your utmost safety.
For more information, visit <www.parktheatergf.com> or phone The Park Theater Box Office at 518-792-1150. 
 
###

For media enquiries contact:
Anita MacDonald
Marketing - The Park Theater | Doc's Restaurant (14 Park St., Glens Falls, NY, 12801)
E: marketing@parktheatergf.com | P: (518) 792-1150
FB: @ParkTheaterGF | TW: @ParkTheater_GF | IG: @parktheatergf