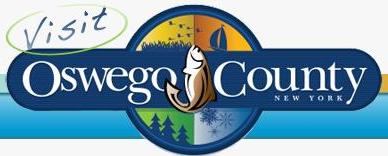 Cast your ballot, then cast your line!
Oswego, N.Y.
- World Fishing Network.com is searching for the Ultimate Fishing Town, and Oswego County has not one, but two communities nominated: Oswego and Pulaski! The town that wins will be crowned WFN's Ultimate Fishing Town, receive a $25,000 community donation, and have a television feature produced on WFN as the Ultimate Fishing Town! It's clear to those who live here that Oswego County has the ultimate fishing spots and the perfect destination for outdoor enthusiasts. It's time to tell everyone outside the state: Oswego County has the top two Ultimate Fishing Towns in the country! Voting is allowed up to 4 times per day within a 24-hour period and closes on May 31st, 2012. The town with the highest total votes wins! Cast your vote: Vote Oswego!
http://www.worldfishingnetwork.com/uft/vote/oswego-ny
   Vote Pulaski!
http://www.worldfishingnetwork.com/uft/vote/pulaski-ny
For more information on Oswego County and fishing destinations in both Oswego and Pulaski, visit
http://www.visitoswegocounty.com/
. 
###
Contact
: David Turner, Director Comm. Development, Tourism & Planning Oswego County Office Bldg. Oswego, NY 13126 (315) 349-8292
dturner@oswegocounty.com