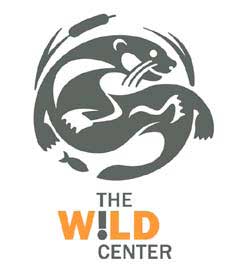 Tupper Lake, N.Y. – The Wild Center is kicking off the Fourth of July weekend with an all day festival on Saturday, July 2nd.  BuzzzFest will be a day of fun with something to entertain, delight and perhaps gross out people of all ages.  BuzzzFest honors the creatures that make the world go round, from dragonflies to honey bees and all the buzzing, chirping and crawling things in between.
Want to boost your protein level, have a crunchy snack and give your friends the heebie-jeebies?  During Bug Chef extraordinaire David George Gordon's three live cooking shows he will create culinary masterpieces using ants, grasshoppers, waterbugs, centipedes, scorpions and their kin.  Visitors can help in the cooking…and the tasting!  The freewheeling naturalist has been featured in Ripley's Believe It or Not, National Geographic Kids, The Wall Street Journal and Time magazine. He's been a guest on Late Night with Conan O'Brien, ABC's Nightline and The View.
For those who want to hear some bugs and not eat them, sit back and remember or rock out and enjoy The Beatles Revolution, an internationally-known Beatles Tribute Band.  They have performed at the Cavern Club in Liverpool and were featured on the BBC.  Their four-set show spans the life, music and costumes of the Fab Four. The show runs from Ed Sullivan to Abbey Road.
On the live insect side, The God of Insects is bringing a collection of some of the world's most astounding insects. No discredit intended to our own black flies and mosquitos, but the God of Insects collection has some of the stars of the insect world, including Madagascar hissing roaches, bess beetles, stick insects, giant millipedes, huge exotic spiders and more. Don't miss the opportunity to handle some of the coolest and largest insects on the planet!
If an arthropod appetizer isn't your idea of a Fourth BBQ, BuzzzFest will feature honey chicken barbecue and festive Fourth of July food prepared by the Center's new Executive Chef Phil Smith and plenty of great meal offerings from area culinary enterprises.
The new live theater show Unhuggables will premiere at 1pm.  It's all about Adirondack animals with bad reputations.  With humor, stories and lots of live animals you'll be able to see how some creatures that don't get much love deserve some.
The day with also feature CSI Bugs.  Visitors can catch bugs or see the ones collected by staff under the huge microscope.  Center staff will be on hand to help you see what's what in the insect world. You can bring in a mosquito to see exactly how it does its vampire act. The Center's Butterfly Garden will be open, plus there will be insect races, insect tours, and a live bee hive demonstration with a hive expert to show you how to raise your own bees, and of course, there will be free buzzz cuts for the kids…and the willing.
"Bring the family," said Rob Carr, who is heading up the day at the Center, "and we'll do everything we can to send you home buzzzing with ideas.  We plan to have big day where people can kick back, relax and enjoy a fun Adirondack Fourth…on the Second."
North Country Public Radio is the official media sponsor for BuzzzFest.
The Wild Center is open daily from 10 a.m. until 6p.m. between Memorial Day and Labor Day.  For more information, visit www.wildcenter.org.
# # #
Contact:
Tracey Legat Jolly