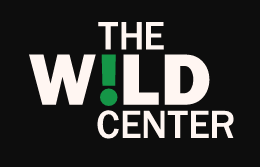 Award-winning composer Pete M. Wyer draws inspiration from Adirondack regional culture and nature to create a captivating sonic experience throughout the forest, opening Memorial Day Weekend
Tupper Lake, N.Y. - The Wild Center is launching an immersive sound experience designed to deepen the connection visitors have with nature.  A choral work, broadcast as individual voices through an intricate system of speakers, will deliver a sonic experience as guests walk through a path in the surrounding forest. Award-winning contemporary British composer, Pete M. Wyer, has been commissioned by The Wild Center to create this nature-inspired choral work, which officially opens to the public Memorial Day weekend.

The Wild Center continuously surprises guests with new expansions and features. The new iForest experience was created by Pete M. Wyer specifically for The Wild Center. It will transform and enhance the guest experience and leave them with their own story to tell. While walking through a wooded path, visitors will hear a vast choir of 72 individually recorded voices singing via 24 strategically placed and nearly invisible speakers. A visitor's selected walking path, walking speed and the day's weather, among other ever-changing factors, will consistently alter this personal musical experience.

The choral work, titled 'I Walk Towards Myself,' recorded by The Crossing, a professional chamber choir hailed by The New York Times as "superb," will create a sense of mystery for listeners and a deeper connection with the surrounding nature.
 
###
 
Notes
Press are invited to meet with Pete M. Wyer and experience iForest on Monday, May 22nd or Wednesday, May 24th. Please contact Tracey Legat, tlegat@wildcenter.org or 518 523 7890 to arrange your experience.
Contact: Tracey A. Legat, tlegat@wildcenter.org