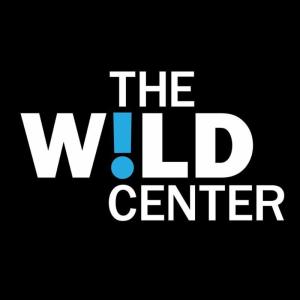 Voting is open and encouraged until Feb. 13
Tupper Lake, N.Y. – The Wild Center is honored to be nominated as "Best Science Museum" in USA TODAY's 2023 10Best Readers' Choice Awards. Friends and fans of the museum are encouraged to support The Wild Center by voting online, now until Feb. 13.
Chosen by a panel of travel experts, the list of 20 nominees showcases museums across the country where science and natural history come alive. Among the list are some of the largest science museums in the country including the Field Museum in Chicago, American Museum of Natural History in New York City, and the National Air & Space Museum in Washington, DC.
"It's an honor to be in the running for a 10Best award alongside other science museums that we admire," said The Wild Center's Marketing Director, Nick Gunn, "We've received overwhelming support thus far and we hope it continues. We encourage everyone to vote early, vote often, and help us recognize the Adirondacks on a national level."
To vote for The Wild Center, fans can visit wildcenter.org/vote and cast their ballot once per day until polls close at 12 pm EST on Feb. 13. Winners will be announced on Fri., Feb. 24.
For more information about the 10Best Awards and to see the full list of winners across multiple categories, please visit www.10best.com.
About The Wild Center
The Wild Center invites visitors to explore new ways that people and nature can thrive together. Located in Tupper Lake, NY, the Center uses science-based experiences, exhibits and programs to open new ways to look into the relationship that people have with nature. A 54,000-square-foot facility, The Wild Center features outdoor space, live animals, its popular Wild Walk - an elevated trail across the Adirondac
Media Contact:
Colleen Onuffer
Director of Public Relations, Break the Ice Media
(585) 394-0787 x2
The Wild Center Contact:
Nick Gunn
Marketing Director, The Wild Center
O: (518) 359-7800, ext. 121
C: (315) 286-4045k treetops, and its newly opened "Climate Solutions" exhibition.