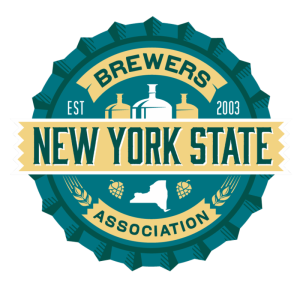 An Unparalleled New York Experience
Rochester, N.Y. - Tickets are now on sale for the Sept. 4 BriteVibes Festival™ - a one-day event celebrating all things New York State: craft beer, food, musicians, artists and more. Created by the New York State Brewers Association in partnership with Brewery Ommegang, BriteVibes Festival™ will take place at Brewery Ommegang in Cooperstown, providing a central location for guests attending from across New York. Tickets are available online for VIP, general admission and the evening concert portion only.
An unparalleled New York experience and one of the first events of its kind to take place in person, BriteVibes is reinventing the craft beer festival model. Throughout the day, attendees (21+) will have the opportunity to sample from 30+ breweries while immersed in a unique festival environment including artisan vendors, experiential exhibitors, food trucks and live music. For the ultimate BriteVibes experience, attendees can purchase an on-site camping reservation on the festival grounds, a former hop farm.
"Nothing brings people together like craft beer and music. This community has missed each other over the last year or so, and we're excited to be hosting an in-person event of this kind over Labor Day Weekend for people to celebrate everything they love about New York," said Paul Leone, Executive Director, New York State Brewers Association. "We've been producing top tier craft beer tasting festivals for years and are excited to partner with Brewery Ommegang to offer a new and unique tasting experience."
Craft Beer
Festivalgoers will have the ability to sample craft beer from every corner of New York State, exposing them to breweries they may not have been able to try before. Half of the participating breweries are recent winners at the 2021 New York State Craft Beer Competition – some even winning multiple medals numerous years in a row.
Live Music
Live performances will take place throughout the day from local, New York artists. Daytime shows include Dirty Blanket, The Old Main, Los Blancos and Big Time Kitty. The evening concert, included in general admission or available as a separate ticket, opens with Oxymorons, followed by Delta Spirit, an indie rock band from California playing other major festivals throughout the U.S., in their first east coast show of the year.
Gastrow – Savory Eats
A slew of food trucks from across New York will be lined up with delicious eats to accompany craft beer samples.
Experiential Exhibitors
Filling out the festival experience, attendees can compete in the BruBag Competition, which combines the rules of beer pong with cornhole play, try their hand at the thrilling experience of axe throwing, provided by Bury the Hatchet, or support New York-based artisan vendors.
Tickets for the first annual BriteVibes Festival™ are now on sale and available at www.britevibesfestival.com. Pricing is as follows:
General Admission | Full Day Ticket | $75 and includes: entrance to festival and sampling from 30+ breweries
VIP | Full Day Ticket | $150 and includes: entrance to festival and sampling from 30+ breweries, commemorative stainless steel mug, access to VIP pavilion with private bar, access to indoor bathrooms, access to private food truck, standard parking space
Concert | Evening Only Ticket | $40 and includes: entrance to the evening concert
On-site camping may be purchased as an add-on to an admission ticket for $30, includes yoga on the green the following morning
Ticket sales help support the 400+ craft breweries across New York State.
Additional information about the festival, participating breweries, music lineups and more are available at: www.britevibesfestival.com.
###
About New York State Brewers Association
The New York State Brewers Association (NYSBA) is a non-profit organization that supports the craft beer industry through advocacy, education, and promotion. Today, there are more licensed breweries in NYS than at any other point in history. The NYSBA works to unify the industry to have continued success legislatively, ensuring a positive economic environment for breweries to thrive. With nearly 500 breweries, New York is 2nd in the United States. The NYSBA produces the New York Craft Brewers Festivals, NYS Virtual Tasting Experiences, NYS Craft Beer Competition and the PEACE LOVE BEER & Music. www.NewYorkCraftBeer.com. www.thinkNYdrinkNY.com
About Brewery Ommegang
Captivated by the rich traditions and extraordinary flavors of Belgian brewing, our founders acquired an old 140-acre hop farm in 1997 and built an authentic Belgian-style farmhouse brewery along a serene stretch of the Susquehanna River just outside of Cooperstown, NY. Since then, Brewery Ommegang has created distinctive and exceptional beers, captivating drinkers, and earning more than 40 individual awards, including the Best Mid-Size Brewery at the 2016 World Beer Cup. Surrounded by rolling hills, our idyllic grounds provide a natural amphitheater that can comfortably accommodate up to 7,500 guests. Past performers include Jack White, The Avett Brothers, Modest Mouse, The Lumineers, Bon Iver, Wilco, and Old Crow Medicine Show. www.ommegang.com