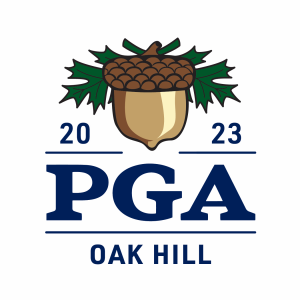 Rochester, N.Y. (May 1, 2023) — Tickets for the 2023 PGA Championship are officially sold out. An estimated 225,000 spectators are expected to be at the 2023 PGA Championship throughout the week of May 15-21 at the famed Oak Hill Country Club.
"There's a reason we've continued to come back to Monroe County, and being able to say that tickets are officially sold out for the 2023 PGA Championship is a testament to that decision," 2023 PGA Championship Director Bryan Karns said. "It's a very good indicator that Rochester is a home for major championship golf, and Monroe County is the place you want to continue to come back to. Because of that support, I have no doubt it's going to be an incredible week."
Those still hoping to attend the 2023 PGA Championship are encouraged to use On Location's Official Ticket Exchange, which provides an opportunity to buy and sell otherwise sold-out tickets. On Location also offers travel packages that include hotel accommodations, premium hospitality, transportation to the course and on-site concierge support. For more information on the Official Ticket Exchange and travel packages, visit https://onlocationexp.com/golf/pga-championship-tickets.
This will be the fourth PGA Championship contested at Oak Hill, which was designed by Donald Ross in 1925. The 2023 PGA Championship will serve as the first Major Championship since a recent restoration by Andrew Green that returned the layout more closely to Ross' initial vision. Holes with notable changes from previous Championships are Nos. 5, 6 and 15, and new greens and bunkers throughout bring the course in line with Ross' initial drawings.
ABOUT THE PGA CHAMPIONSHIP
The PGA Championship is the only all-professional major in men's golf. It began in 1916, just months after the birth of the PGA of America, and annually features the strongest field in men's golf, based on the Official World Golf Rankings. For more information about the PGA Championship, visit PGAChampionship.com, follow @PGAChampionship on Twitter and find us on Facebook.
ABOUT THE PGA OF AMERICA
The PGA of America represents the very best in golf. For more information about the PGA of America, visit PGA.org, follow @PGA on Twitter and Instagram, and find us on Facebook.
###
MEDIA CONTACTS
Ryann Guglielmo                                                                      Nadine General
Dixon Schwabl + Company                                                      Dixon Schwabl + Company
ryann_guglielmo@dixonschwabl.com                                      nadine_general@dixonschwabl.com
585-899-3243                                                                           585-545-8227