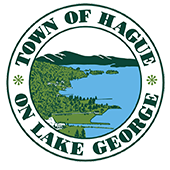 Hague, NY – January 31, 2023 – The Annual Town of Hague Winter Weekend a will be held Saturday, February 18th and 19th, 2023 with a number of events taking place throughout the community. This is a must do event each winter in Hague, NY!
Saturday, February 18th:  
9:00 AM – 11:00 AM: Hague Firemen's Breakfast
Breakfast at the Hague Volunteer Fire Department located on West Hague Road. Breakfast will be a $12.00 donation for adults and $8.00 for kids. A 50/50 raffle will also take place. All proceeds will go towards a new fire truck for the volunteer department.
12:00 PM – 4:00 PM: WinterFest
Winter Games & Activities at the Hague Fish & Game Club located on West Hague Road. Sign up for WinterFest including a Chainsaw Competition, Frozen Ax Toss, kids and adult Frying Pan Toss, parent and children Cardboard Box Sled Race, and more. Michigan hot dogs and beverages will be available for purchase.
6:00 PM: Fireworks
Come enjoy a spectacular fireworks display at the Hague Fish & Game Club located on West Hague Road. Following the fireworks live music will begin featuring the band Barkeater. Music will take place from 7:00 – 10:00 PM.  
Sunday, February 19th:
Chili Cook Off & Music
The Chili Cook Off will take place at the Hague Fish & Game Club located on West Hague Road. Chili donations/entries can be arranged by calling 518-543-6059. All chili must be dropped off by 1:00 PM on February 19th. Chili sampling will begin at 3:00 PM. There is a $15.00 donation for admission which includes samplings along with a hamburger or hotdog. DJ Dan Whitford will be providing music and entertainment throughout the event.
"We are excited to be hosting events in Hague this winter not only for the community and visitors but to continue to this tradition. We hope to see you for the Hague Winter Weekend. There will be events and activities for all to enjoy" shared Bobbie Jean Fish – Hague Events Committee Member.
In addition, Silver Bay YMCA will host a fun filled winter weekend with an array of activities from February 18th – 20th, 2023. Visit www.silverbay.org for a list of activities, schedule, and lodging information.
For more information like and follow the Hague Fish & Game Club on facebook or visit www.townofhague.com.
Town of Hague: The Town of Hague is located in the Eastern Adirondacks of New York State in Warren County. Hague is approximately 10 minutes southwest of Ticonderoga, NY. It is nestled on the shores of Lake George's Northern basin and offers residents and visitors alike a beauty unique in all of the world. Hague provides visitor and vacation activities for all seasons. We in the Town are proud of our little hamlet and hope that you can come visit us and share in our "little piece of heaven." The Ticonderoga Area Chamber of Commerce serves as a Hague Visitor, Marketing, and Public Relations Partner.
###
CONTACT:
Matthew Courtright, Ticonderoga Area Chamber of Commerce
mcourtright@ticonderogany.com or 518-585-6619
Bobbie Jean Fish, Town of Hague Events Committee