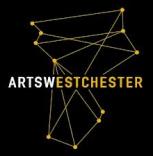 Pushing the Line: Drawing in an Age of Anxiety
Challenges Traditional Perceptions of Drawing
White Plains, N.Y.
-  Government instability, a barrage of media information, the day to day chaos of our everyday lives; how do artists navigate through the disarray?
Pushing the Line: Drawing in an Age of Anxiety
, a new exhibition at ArtsWestchester, attempts to answer this very question. The innovative show promises to challenge the public perception of drawing, expanding it from a mere practice of study to an art form in and of itself. More than simple charcoal or pencil drawings, twelve artists use ink, heat plates, pastels and even tape and mud to create unconventional work that reflects their reactions to the uncertainty and commotion that exists in our current world.   Curated by Neil Watson, former executive director of the Katonah Museum of Art and recently appointed executive director of the Long Island Museum in Stony Brook, N.Y.,
Pushing the Line
features the work of several notable artists and will run from October 25 through November 30. An opening reception is scheduled for Thursday, October 24, 2013, from 6:00-8:30pm.   "We live in the age of overload... [leaving] us feeling fractured and small in the face of overwhelming change," says Watson, "The artists in
Pushing the Line
use drawing, in all its manifestations, to create images and narratives that reflect the shifting realities of an anxious age."    Among the exhibiting artists will be
Peter Sis
, the artist behind the famous poster for the motion picture
Amadeus.
In addition to multiple children's books, Sis has also created hundreds of illustrations for
The New York Times
. His work is instantly recognizable, an artful combination of adult topics represented somewhat mysteriously, with the innocence and wonder of a child. Sis credits this to his limited years in the United States, where everything seems new and unusual. This will be a rare opportunity to view his work, as he rarely exhibits in a gallery setting.     Also featured in this exhibition will be the work of cartoonist
Roz Chast
, whose humorous vignettes into the neuroses and general angst of modern living are regularly featured in
The New Yorker.
Called a "certifiable genius" by the publication's editor, David Remnick, Chast's work captures the everyday social anxieties that plague us all.   Of particular interest, a site-specific drawing by
Judy Glantzman
will be created inside the Arts Exchange's bank vault just days before the exhibition's opening. Addressing her personal relationship to the concept of war while pulling from the works of Goya and Picasso, Glantzman describes her process as a kind of inner battle, creating an interesting parallel to her subject matter - the impact of war on the individual.     The entire collection is as varied as it is fascinating. Ink, pencil, pastel, heat plates, mud, video, and tape are among the variety of materials the exhibiting artists use to create their work, which ranges in size and style, from small intimate representational pieces to large scale abstractions. Pieces by Gabe Brown, Larry Brown, Kellyann Burns, Steven Gwon, Christine Hiebert, Kathleen Kucka, Cynthia Lin, Creighton Michael, and Kathy Ruttenberg will also be featured.  
Pushing the Line: Drawing in an Age of Anxiety
opens with a reception on Thursday, October 24, from 6:00-8:30pm. RSVPs are encouraged by contacting Lea Banks at
LBanks@artswestchester.org
.  
Pushing the Line: Drawing in an Age of Anxiety
Curated by Neil Watson Opening Reception: October 24, 2013, 6:00-8:30pm RSVP encouraged. Contact
LBanks@artswestchester.org
or 914.428.4220 ext 330 On view: October 25 - November 30, 2013 Gallery Hours: 12-5pm, Tuesday - Saturday  
Artists Speak @ArtsWestchester
The following supplementary programming will also complement the exhibition.
All programs take place in the gallery and are free of charge.
Living and Sustaining a Creative Life: A conversation with Sharon Louden, Bill Carrol, Brian Novatny, and Julie Langsam.
Saturday, November 2 at 2PM:
Artist Sharon Louden is the editor of
Living and Sustaining a Creative Life: Essays by 40 Living Artists.
She will lead a lively conversation with three of the book's contributors who will share their personal approaches to charting a sustainable life as an artist, in addition to fielding questions from the audience.  
Meet the Artist: Cynthia Lin
Wednesday, November 20, 7:00PM:
Pushing the Line: Drawing in an Age of Anxiety
exhibiting artist and SUNY Purchase Professor Cynthia Lin talks about her work and reveals insights about important issues in contemporary drawing.    
An Afternoon with Peter Sis
(Date and time to be determined)
Beloved award-winning illustrator and children's book author Peter Sis joins us for a speaking engagement and signing of his latest book,
The Conference of the Birds
.   RSVP for each event is encouraged. Please contact
LBanks@artswestchester.org
.  
For downloadable hi-res images, visit: 
http://artswestchester.us2.list-manage.com/track/click?u=79ab7eaf45352de3c6db670f0&id=401c56436c&e=909379e821
(To download an image, click on the photo to expand it, right click on the full-screen photo to determine the size you need, and then download the photo to your computer.)
For more information, please contact: LisaMarie DeSanto / Communications Associate LDeSanto@artswestchester.org, (914) 428-4220 x321 ###
---
ArtsWestchester
is your connection to the arts. Founded in 1965, it is the largest, private, not-for-profit arts council in New York State; its mission is to provide leadership, vision, and support, to ensure the availability, accessibility, and diversity of the arts. ArtsWestchester provides programs and services that enrich the lives of everyone in Westchester. Our grants help fund concerts, exhibitions and plays; we bring artists into schools and community centers; we advocate for the arts and build audiences through our marketing initiatives. In 1998, ArtsWestchester purchased the nine-story neo-classical bank building at 31 Mamaroneck Avenue which has since been transformed into the Arts Exchange, a multi-use resource for artists, cultural organizations, and the community.
FOR INFORMATION, CONTACT
: LisaMarie DeSanto (914) 428-4220 x321 //
LDeSanto@artswestchester.org