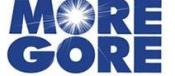 Choose From A Mountaintop Drawing Workshop or Lobster Fest Cooking Class
North Creek, N.Y. -
Gore Mountain is hosting two educational events on Saturday, Aug. 24:
"The Art of Expressive Drawing,"
as well as a
Lobster Fest Cooking Class
! Skilled teaching artist Frances Gaffney will offer guests an unforgettable experience. From beginners to established artists, her drawing workshop is designed for participants to explore artistic processes, develop professional drawing techniques, and explore new ways of seeing. A variety of materials will be discussed. The drawing class is from 10am-3pm.  It is $85 and includes the lesson, all materials, lunch, and a scenic gondola ride.  In addition to the drawing opportunity, Gore Mountain's chef Mark Anthony Conway will help guests learn to prepare a delicious menu of lobster bisque, Saratoga lobster salad roll, and lobster and crab macaroni and cheese.  This fun day includes group and one-on-one instruction, aprons and side towels, and a family-style meal.  Please wear pants and comfortable shoes. Admission is $55 and the class is from 9am-2pm. Class sizes are limited so please sign up today!  For more information and to reserve, visit
GoreMountain.com
, or call (518) 251-2411.
###