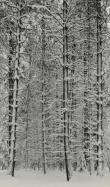 Glens Falls, N.Y. -
Beginning January 25 through April 20, 2014 The Hyde Collection presents two exhibitions with the focus on photography. Located in Wood Gallery,
Ansel Adams: Early Works
and
Photo-Secession: Painterly Masterworks of the Turn-of-the-Century Photography
invite the visitor to view powerful imagery by important American and international photographers. Forty early works by legendary master of American landscape photography,
Ansel Adams: Early Works
, offers a fresh look at key images by the artist Ansel Adams (1902-1984) from the 1920s through the 1950s. The exhibition illustrates the evolution of Adams' style, from the warm-toned, painterly images of the 1920s, to the sharp-focused "straight photography" work that is associated with his co-founding of Group
f/
64 with Edward Weston and Imogen Cunningham in the 1930s; and, after the War, toward a cooler, higher-contrast style. 
Photo-Secession: Painterly Masterworks of Turn - of - the - Century  Photography 
The exhibition features original masterworks from an international circle of painterly photographers known as the Photo-Secession. The American 'triumvirate' of Alfred Stieglitz, Edward Steichen, and Paull Strand are represented along with other key figures in pictorialist photography from both sides of the Atlantic, including Clarence White, Gertrude Käsebier,
Alvin Langdon Coburn, and Frederick Evans.
In the first years of the 1900s, several of these artists seceded, or broke away, from the mainstream use of the camera as a tool for mechanical reproduction and embraced a new style that emphasized the role of craftsmanship. Through such labor-intensive processes as platinum, gum-bichromate, bromoil, and silver gelatin printing, they created rich, tonally subtle images. The rare vintage prints in this exhibition provide an exceptional opportunity to view the art of photography as it finds its expressive potential at the dawn of the twentieth century. "Ansel Adams and the photographers from the Photo-Secession represent a philosophical turning point in the history of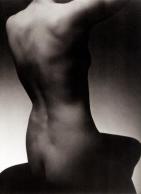 photography," says Charles Guerin, director of The Hyde. "These photographers considered themselves artists first; artists who used the camera as a tool of creative expression rather than simply as an instrument of documentation.  They transformed the complex and expressive medium of photography, and pushed it to a level of sophistication and perfection, both technically and esthetically, that its acceptance as an art form was assured.  As works of art, many of the photographs in these two exhibitions are as well known as any masterpiece of the 20
th
Century." The opening night reception is taking place on Friday, January 24, 2014 from 6:30pm-8pm. It is free for Hyde members and $15 for non-members. To make reservations for this event, call 518-792-1761, ext. 310, or email
sokeefe@hydecollection.org
by January 20, 2014.   Both exhibitions are from the Collection of Michael Mattis and Judith Hochberg and organized by art2art Circulating Exhibitions. These exhibitions are sponsored, in part, by Warren County, New York, VisitLakeGeorge.com. For more information and media images contact Alice Grether, director of marketing, communication and visitor services, at 518-792-2761, ext. 328 or
agrether@hydecollection.org
.
The Hyde Collection is a historic house and art museum complex with a distinguished collection consisting of works by American and European artists such as Botticelli, Rubens, Rembrandt, Picasso, Homer and Eakins, as well as important decorative arts and antique furnishings. The Museum provides changing exhibitions in two gallery spaces, lectures, concerts, family activities and school programming. For information, visit
www.hydecollection.org
or call 518-792-1761.
Ansel Adams, American (1902-1984), Trees and Snow, 1933, vintage silver gelatin print, framed: 20 x 16 inches
Edward J. Steichen, American b. Luxembourg (1879-1973), Nude Torso, 1934, toned gelatin silver print, 8 ¾ x 7 ¼ in., ©Estate of Edward Steichen