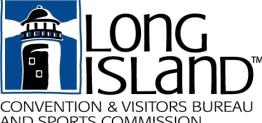 HAUPPAUGE, NY -(May 11, 2009)
- Visitors to Long Island, NY during the 2009 U.S. Open Golf Championship at Bethpage Black will find a lot more than just great golf here. Of course if you're fortunate enough to secure tickets to this prestigious event, you'll see the world-class Bethpage Black Course up close and personal. If not, you can always come to Long Island another time to play this amazing golf course for yourself. The Black Course at Bethpage State Park is one of only two public fairways where the U.S. Open's best have battled but be forewarned, a sign at the entrance to the course clearly reads: "The Black Course is an extremely difficult course, which we recommend only for highly skilled golfers." While here for the U.S. Open, or to play golf on your own, enjoy many of the other things to see and do on Long Island. Long Island is known for its sparkling white sand ocean beaches stretching 100 miles along the South Shore of the Island. In fact two of its beaches, Southampton's Cooper's Beach, and East Hampton's Main Beach, are regularly named two of the county's Top Ten Beaches. Near the Black Course, Jones Beach State Park is known for its gorgeous six miles of ocean beach, boat basin, surf fishing, swimming pools, surrounded by natural landscapes and preserved land. Jones Beach also has a two mile boardwalk. Other State Park beaches on Long Island include Robert Moses State Park, Hither Hills State Park, Sunken Meadow State Park, Wildwood State Park and Orient State Park. Long Island is known for its quaint villages, filled with great little restaurants and shopping, intermingled with historical sites and hidden gems. Near the Bethpage Black Golf Course, Freeport's Nautical Mile is a great place to visit to stroll along the water as fishing boats return with the 'catch of the day.' Along this stretch of harbor, you'll find some of the Island's best little seafood restaurants, nearly all with water views. Visit during the day and book an ocean fishing charter from Freeport. Or come at night and enjoy a lively music scene. While on the South Shore, explore many of the other things there are to do on Long Island. Take a fishing trip on the Great South Bay, stroll the beaches and boardwalks at Long Beach, venture to the top of the Fire Island Lighthouse, explore the South Shore Maritime Trail, head out to the William Floyd Estate (home of Declaration of Independence signer William Floyd), visit Heckscher State Park, Connetquot State Park or the gorgeous mansion and gardens at Bayard Cutting Arboretum. While on the South Shore, take a ferry to Fire Island, an island with no roads and no cars, for a peaceful getaway. Also near to the Bethpage Black Golf Course is the Town of Huntington Village, at Rte. 25A.  Huntington Village offers some of the best downtown shopping in New York, with stylish boutiques and trendy shops, mixed with great restaurants and historical sites. If you're visiting Huntington Village, other nearby side trips can be taken to Sagamore Hill, the Summer Whitehouse of President Theodore Roosevelt; Vanderbilt Mansion, on the water and featuring a natural history museum, artifacts from around the world, and a planetarium/observatory. Huntington Village, Sagamore Hill and the Vanderbilt are located along Long Island's North Shore Heritage Trail, along with many other sites including Walt Whitman's Birthplace; Sand's Point Preserve (and other Gold Coast castles); Old Westbury Gardens/Arboretum; Cold Spring Harbor Whaling Museum; Sunken Meadow State Park beach and boardwalk; and the Long Island Museum of America Art, History and Carriages. The North Shore also boasts nature preserves and sophisticated shopping villages, in addition to the "Rodeo Drive-like" shops of Nassau County's Americana shopping center. If you're planning a longer stay on Long Island, a trip to the Hamptons on Long Island's South Fork brings with it all the glamour of "Hollywood East," in a laid back, but always chic, setting. Stroll some of the famous villages of the Hamptons, spend the day lounging on the beach, visit historic sites, museums or catch a play at an area theater. Or, head to Montauk at "The End" of Long Island, where you can surf, hike, bike, take a horseback ride on the beach, head out on an ocean fishing adventure, or climb to the top of the Montauk Lighthouse. Or explore Long Island's other fork, the North Fork. There, you'll be in the heart of Long Island Wine Country, where over 60 vineyards and over 30 wineries are open to the public for tastings, pairings, and special events. Take a wine makers tour, and find out how Long Island vintners have been perfecting their craft for the past 30 years. On the North Fork, you'll find amazing restaurants, quaint B&Bs, harbor front villages and At the 'entrance way to the two forks,' is Long Island's Central Suffolk region, where you'll find the one of the country's top water parks, Splish Splash (fun for adults and kids), Tanger Outlet Center, Atlantis Marine World, a petting zoo and the Long Island Game Farm. In conjunction with the 2009 U.S. Open Championship at Bethpage State Park, the Long Island Convention & Visitors Bureau and Sports Commission (LICVB&SC) has launched a website with the most up-to-date information on this world-class event, coming June18-21, 2009. Visit Long Island's official tourism website,
http://www.discoverlongisland.com/
and click on the U.S Open Championship box for tips on how to get to the event, where to stay, local eateries and things to do during this prestigious event.   During the U.S. Open, you may want to take a swing at your own game of golf. The golf website outlines some of Long Island's other challenging and scenic courses. Choose from over 60 beautiful public courses on Long Island, a true golfer's paradise. The Long Island Convention & Visitors Bureau and Sports Commission (LICVB&SC) was established in 1979 as the official tourism promotion agency for the destination's travel and tourism industry. Based on Long Island in Hauppauge, NY, the LICVB&SC contributes to the economic development and quality of life on Long Island by promoting the region as a world-class destination for tourism, meetings and conventions, trade shows, sporting events, and related activities. For more information about Long Island, please contact the Long Island Convention & Visitors Bureau and Sports Commission by calling 1-877-586-6654 or visit
http://www.discoverlongisland.com/
.
###
Download Hi-res image of Bethpage Black Course
Contact:          Kristen Matejka, Director of Marketing and Communications, LICVB&SC, (631) 951-3900 ext.317,  kmatejka@discoverlongisland.com