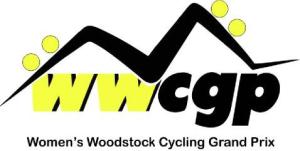 Woodstock, NY (April 1, 2022) – On Sunday, May 1, the Women's Woodstock Cycling Grand Prix (WWCGP) will be celebrating its 10th year! The annual bicycle race will feature a world-class race course staged in New York's Catskill Mountains for women athletes competing in Pro 1/2/3 and Cat 3/4/Novice road racing.
The WWCGP is USA Cycling-sanctioned and racers come from all over the Northeast corridor as well as from the provinces of Quebec and Ontario. This destination event has increased substantially in popularity due to the fact that only a few USA Cycling-sanctioned 100 km+ road races include the popular "out-and-back" race format in North America.
WWCGP's unique women's only race highlights the sportsmanship and athleticism of females, which are very often overlooked in the male-dominated sport of national and international competitive cycling. "Over the nine-year history of the WWCGP, our world-class participants have gone on to win medals at the Olympics, National Championships, and World Championships. Racers who attended at the WWCGP's Category 4 level many years ago, have developed into regular podium finishers in both road racing as well as cyclocross events at a high level," said Martin Bruhn, WWCGP Race Founder. "We are honored to have such highly skilled, as well as recreational, athletes committed to our event, as they continue to utilize the WWCGP as a highly competitive, season-opening, fitness-testing venue after their winter breaks."
The 62 mile Pro 1/2/3 (start time 8:00 AM) and 33-mile Cat 3/4/Novice (start time 8:05 AM) road races will start and end on Rock City Road in Ulster County's iconic Town of Woodstock. They encompass the most appropriate cycling roads in the townships of Woodstock, Shandaken, Hurley, and Saugerties; highlighting what Ulster County has to offer for both the recreational and competitive bicyclist. Routes include the ever-challenging Meads Mountain Road, which scales Overlook Mountain for two miles at an average seven percent grade. Pro 1/2/3 riders get the added bonus of traversing the notorious Ohayo Mountain, appropriately named "Seven Sisters" for the seven steep and tight turns, and a visit through the hamlet of Phoenicia. Both races conclude with an awards ceremony and community barbeque.
"As a race, the WWCGP is top-notch," says Rebecca Fahringer, a long-time elite racer. "The roads are well maintained, the promoting team is highly motivated, and there is plenty of race day support. It's a top level event, and what makes it even more special is its women-only format, a first for the US. Normally I enjoy inclusion of everyone, but the WWCGP isn't about being feminine, it's about celebrating strong female athletes and giving them access to a first-class race."
Included in their message of promoting women's competitive cycling is ongoing efforts to promote recreational bicycling and, specifically, a big focus on bicycle safety. WWCGP is actively advocating for a 3-Foot Passing law in NY State through its "Share the Road" initiatives. Of great significance, LIV/Giant has partnered up with the event as the official bicycle, and Begnal Motors will be the official automobile sponsor of the race, supplying several Jeeps for race day use. Proceeds from the race will go in part to The Boys and Girls Club of Ulster County, the Woodstock Fire District, and Phoenicia Food Pantry.
"Ulster Savings Bank prides itself on community service efforts, go green initiatives, women's empowerment, as well as health and safety. WWCGP encompasses all of those aspects which is why Ulster Savings Bank has sponsored the race
weekend year after year. Events like this bring a plethora of new people to each of the communities involved which, in turn, stimulates local economies. This race would not be as successful as it is without the support of local and out of town volunteers, working together as a cohesive team to promote the aforementioned aspects so vital to making this event great! WWCGP has a focus on women's cycling of course, but also cares immensely about fundraising for local non-profits that can use a little extra help, and all contributions are appreciated more than words can describe. I can say that I always feel good helping put this race together when I see the impact it has on racers, volunteers, and community members alike" says Samantha Awand-Gortel, Phoenicia Branch Manager for Ulster Savings Bank.
About The Women's Woodstock Cycling Grand Prix
The Women's Woodstock Cycling Grand Prix is a unique bicycle race, now entering its 10th year, as one of only two women-only bicycle races in North America. Race Founder Bruhn, with an incredible team of volunteers and sponsors, has grown this event into a top-notch race. Notably, Team WWCGP has attracted women racers of all abilities to make the trip while nurturing incredible support from local police departments, fire departments, civic leaders, businesses, and leaders among the national cycling community. The race has grown from 75 participants in 2014 to over 132 participants in 2019 and beyond, and is now fully recognized by USA Cycling due to its unique organization, the challenging race courses, the welcoming local community, and the importance placed upon its bicycle safety mission highlighted by its "Share the Road" initiatives. Women's bicycle racing is now fully recognized by all national and international organizations as a vital part of the growth of competitive cycling worldwide. For more information, please visit: http://www.womenswoodstockcycling.com/, or contact Martin Bruhn race founder at wwcgp2014@gmail.com or 845-612-1672.
Press Contact: Martin Bruhn, Race Founder
845-612-1672, wwcgp2014@gmail.com