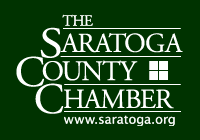 Saratoga Springs, N.Y.
- With eight area lodging properties offering romantic packages around the Valentine's Day holiday, and others offering romance packages throughout the month of February, visitors to Saratoga, NY will find plenty of choices to get away with that special someone for a romantic winter trip.  Saratoga's Victorian charm and historic ambience make it an ideal romantic escape. Valentine's Day package offerings vary by lodging property, but all include overnight accommodations and select meals, plus some offer additional treats such as spa treatments, champagne, flowers, chocolates and more.  Winter seasonal packages are also available at several area properties.  With award-winning restaurants, specialty boutiques and shops, day spas, designated art districts and galleries, national and state museums and much more, visitors will find plenty to do during their stay.  For complete information on the Valentine's Day packages or for more information on seasonal Winter packages being offered, visit
http://www.saratoga.org/
.  Saratoga also has two fun and festive events during the month of February with the Annual Winterfest/Chowderfest celebration coming up February 5
th
through the 7
th
in Saratoga Springs.  For full event details, visit
http://www.discoversaratoga.org/
.  Saratoga also hosts a unique event this Valentine's Day Weekend - The Annual Dance Flurry Festival, a celebration of all dance forms, including Contra, Swing, Salsa, Square, Clogging and Waltz.  This event will take place Friday, February 12 through Sunday, February 14 in Saratoga Springs.  For more information, visit
http://www.danceflurry.org/
. Detailed visitor information can be found online at
http://www.saratoga.org/
or by calling 518-584-3255. 
About Saratoga, New York
Saratoga's attractions and spectacular scenery have made it a premier Northeast destination for centuries.  Located approximately three hours from New York, Montreal and Boston, Saratoga features world-class horse racing, the performing arts, gaming, polo, award-winning golf courses, museums - including three National museums, a National Battlefield, Victorian architecture, great shopping, plentiful outdoor activities and so much more.
Contact
: Greg Dixon Saratoga County Chamber of Commerce 518-584-3255
gdixon@saratoga.org
http://www.saratoga.orghttp/www.saratoga.org/visitors/valentines-day-getaway-packages.asp?section=2