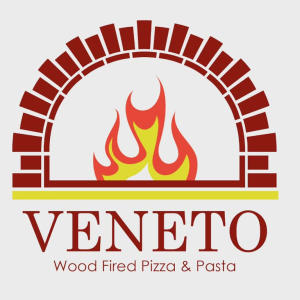 Restaurant opens second location amid pandemic
Rochester, N.Y. - Veneto Wood Fired Pizza & Pasta has been a staple on East Avenue in downtown Rochester for almost two decades. On Thurs., May 28, 2020 a second location, Veneto Westside, will open at 1308 Buffalo Road in Gates, N.Y. The restaurant will provide diners on Rochester's westside the opportunity to enjoy Veneto's delicious wood fired pizza, available in seven varieties, and its homemade pasta dishes that so many have come to love.
The Gates location will have a similar menu to the original location, which offered the first wood fired pizza in Rochester when it opened in 2001. It will also continue to provide a "Dinner for Two" deal, offering a large salad to share, two entrees, dessert to share and a bottle of wine for $55. Orders will be taken over the phone and available for takeout and curbside pickup until government restrictions are lifted.
"It's not ideal to open during a pandemic but we're excited to move forward," said Don Swartz, owner of Veneto. The second location, Veneto Westside, was slated to open on Apr. 1st but faced some setbacks due to the shutdown. "We are eager to let the community know we're here. Then, by the time the state allows us to open up fully, we'll be ready. Everything will be smoothed out."
Swartz began looking to expand to a second location over a year ago. Once the Gates Town Plaza location, formerly an Italian restaurant, became available, Swartz felt it was a good fit for the brand. Veneto Westside will have an open-air concept similar to their first location at 318 East Avenue, with views of the kitchen and 600-degree wood-burning stone pizza oven. Additional features have been incorporated into the design to guarantee the health and safety of Veneto's staff and customers.
"It's a different layout than our East Ave location, but you still experience that open kitchen feeling," said Swartz. "Once we're able to welcome diners into the restaurant, they will get to see the pasta being made, the pizza dough being thrown in the air, a flame from vodka sauce. It's almost like a show for our customers - they love seeing the food being prepared and like to engage with our chefs."
One of the head chefs from Veneto's East Ave location, Christopher Mayer, will be running the kitchen at Veneto Westside, bringing with him over a dozen years of experience cooking in Italian restaurants.
Information about Veneto Westside along with their opening hours and menu are available at: venetorestaurant.com/buffalo-rd-home-page.
###
About Veneto:
Veneto has been a staple on East Avenue for almost two decades, serving Rochester's original wood fired pizza and homemade pasta dishes. Known for its rustic charm and open kitchen, Veneto encourages diners to enjoy a relaxing meal while engaging with the staff and chef. As of May 2020, Veneto Westside on Buffalo Road replicates the experience and service. Both locations are currently serving via takeout and curbside pickup. More information is available at venetorestaurant.com/
Media Contact:
Colleen Onuffer
O: 585-394-0787 x2
C: 716-864-1263