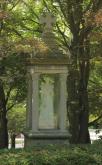 Discover a myriad of learning opportunities in addition to colorful fall foliage at a century-old destination for lifelong and vacation learning
Chautauqua, N.Y.
- The Chautauqua County Visitors Bureau in southwestern New York State announces the addition of Colors of Chautauqua, a fall learning festival, to the line-up of events in the region. Following in the footsteps of two successful Chautauqua in June learning festivals, the fall event is held in the tradition of lifelong learning popularized by Chautauqua Institution more than 138 years ago. Visitors as well as residents can register for classes and learn kitchen and gardening techniques, take lessons in creating artwork and crafts, join guided walking tours, discover ways to research family history, and expand their knowledge of local foods, wine, and beer. The two week schedule from October 5-21, 2012 includes more than 40 different workshops. Classes are held in both indoor and outdoor classrooms across Chautauqua County. Fall workshops fit popular seasonal themes of the harvest, the brilliant landscape, and the heritage of the region. Participants might take a horse-drawn wagon ride through a historic cemetery where notable people like Lucille Ball and BF Goodrich are buried. Costumed guides will relate the historic stories. Others might learn to turn fleece into yarn, create bracelets with wire and beads, or join local artists Thomas Annear, Audrey Dowling, and James Hoggard in painting and photographing vineyards and fields. Area farmers, winemakers and brewers plan to share their knowledge of local foods, wines and brews in a variety of experiences from a class in herbalism to a beer tasting dinner. Workshops include tours through Amish country, practice and exercises for actors with a professional coach, and a chance to tour an 1855 home and enjoy a morning of tea and poetry with Dr. Virginia Schaefer Horvath, newly appointed President of SUNY Fredonia. In addition to classes, the autumn schedule in Chautauqua County is abundant with harvest festivals every weekend through November. The Village of Silver Creek celebrates its annual Festival of Grapes, September 13-16 while the Town of Busti honors all the many uses and flavors of apples on September 23
rd
. Peek'n Peak Resort in Findley Lake toasts the changing of the seasons over two weekends, October 13-14 and 20-21 with the 25
th
Annual Fall Fest. Festivities include an exceptional juried craft show, ski lift rides, and snow sports equipment swap. Wineries from Silver Creek, NY to North East, PA will share their favorite harvest recipes paired with wine during Lake Erie Wine Country's two Harvest Wine Weekends in November. The word Chautauqua evokes a place where people go to learn while having fun, a place to vacation with the opportunity for personal growth. For well over a century, visitors and residents of Chautauqua County have been gathering at lakeside assemblies and summer camps, attending lectures and cultural performances, and relaxing on one of several lakes.  This historic retreat atmosphere is preserved in the Chautauqua region today, with the addition of progressively new learning adventures. The Chautauqua in June and new Colors of Chautauqua festivals highlight these new learning opportunities, many of which can be found throughout the year. Colors of Chautauqua is a learning festival promoted by the Chautauqua County Visitors Bureau and held in collaboration with Chautauqua Institution, Jamestown Community College's Center for Continuing Education, SUNY Fredonia's Center for Lifelong Learning, the Chautauqua County Chamber of Commerce and the Department of Economic Planning and Economic Development, as well as area businesses including Webb's Resort, Johnson Estate Winery, Portage Hill Gallery, and Camp Chautauqua. Chautauqua County is located in the southwestern corner of New York State with New York's largest grape growing region, five lakes, Victorian and Amish communities, and Lucille Ball's hometown of Jamestown. For more information and a schedule of vacation learning events during the Colors of Chautauqua as well as throughout the year, call 1-866-908-4569 or visit the Chautauqua County Visitors Bureau website at
http://www.tourchautauqua.com/
.
###
Photo
: The legend of the Lady in Glass is one of many stories that might be told during a tour of Jamestown's historic Lake View Cemetery and the Colors of Chautauqua Fall Learning Festival.
Contact
: Stephanie Burdo Communications Coordinator Chautauqua County Visitors Bureau PO Box 1441 Chautauqua, NY 14722 716-357-ILNY (4569)
http://www.tourchautauqua.com/
www.facebook.com/Tour.Chautauqua