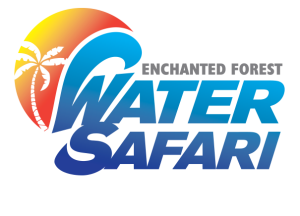 Old Forge, NY - Water Safari Resort including New York's largest water theme park, Enchanted Forest Water Safari, are gearing up for opening day on Wednesday, June 15. With no changes in federal and state mandates, COVID restrictions are a concern of the past.  Team members are busy preparing for the season opening in all departments to welcome guests this summer. The weather is anticipated to be very conducive for water park enthusiasts according to Farmer's Almanac, which is predicting New York and Northeast will have seasonably warm weather that is drier than normal.
Guests will notice 8 new cabanas at the park at these locations:
2 at the bottom of the newest rides – Serengeti Stampede, Mamba Strike, and Killermanjaro's Revenge
2 between the Wave Pool & Amazon River
2 along the path from the Wave Pool to the Adirondack Expedition
2 on Cabana Island in the Adirondack Expedition next to the Sawmill
Boardwalk Fries and one of the three 'Dack Shack locations serving adult beverages at Enchanted Forest Water Safari have a new building for 2022, located in the front of the park adjacent to the Shadow. "We have outgrown our space in the old Boardwalk Fries building and due to the popular demand for Boardwalk Fries, it was time to expand," said Katie Wojdyla, Vice President and Director of Marketing.  The 'Dack Shack is moving from its shared location within Tropical Treats.  "The larger footprint will allow us to be more efficient and accommodate more guests for better speed of service," she added.
Water Safari Resort is still actively hiring team members for the 2022 season in departments such as Reservations, Office/Administrative Assistants, Park Admissions, Custodial, Lifeguards, Housekeeping, Food Service and more. Team Member Housing is available on site for some positions for those 18 years of age and older. Applicants can apply on the website at www.watersafari.com/jobs/. Water Safari Resort is an equal opportunity employer.
Enchanted Forest Water Safari is New York's largest water theme park with more than 50 rides, shows, and attractions, including 33 heated water rides with a focus on family fun for all ages.  The park also features classic amusement rides, fun food, exciting games, cool shops, private cabanas, storybook themed characters, a family circus show and much more! www.WaterSafari.com 315-369-6145.
###
Contact:
Katie Wojdyla – Vice President & Director of Marketing
Katie@WaterSafari.com