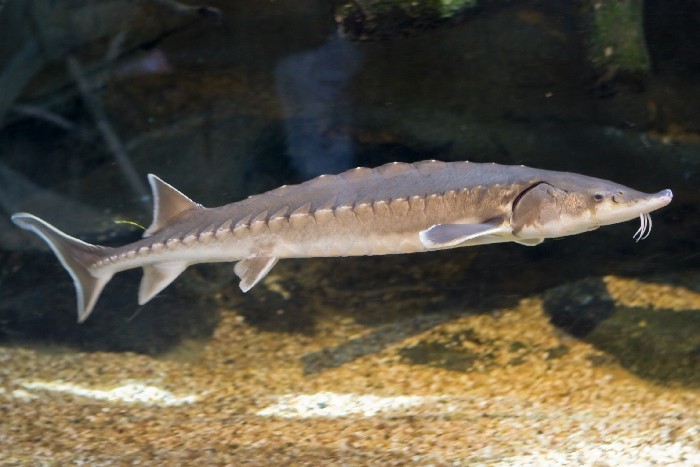 Cornwall-on-Hudson, NY
-- On Saturday, October 17 at 10 a.m., bring the family and come to the Hudson Highlands Nature Museum's Wildlife Education Center, 25 Boulevard, Cornwall-on-Hudson, to learn all about the Atlantic Sturgeon. The Atlantic Sturgeon is a fascinating ancient fish and it has remarkable natural history. It is the largest, longest-lived fresh water fish of the North American coastal water ways. There are still sturgeon in the Hudson River; find out how you can help ensure the survival of this intriguing fish!

Visitors to the Wildlife Education Center will also enjoy the "new exhibit" – The Sturgeon
Swims through Time – a view of 400 years of fascinating Hudson River history through the "eyes" of an Atlantic Sturgeon. The exhibit includes interactive elements which will engage all visitors as well as a 77" Sturgeon replica. This program is recommended for adults and children ages 5 and older. Cost: $5 per person. Members: $3. For information and registration call 845-534-5506, ext. 204. Visit the museum's website at www.hhnaturemuseum.org . ###
Photo Caption: #1
- The Atlantic Sturgeon. Photo by Brian Reynolds. 2-The Sturgeon Swims through Time Exhibit at the Hudson Highlands Nature Museum. Photo by Carl Heitmuller.
Contact
: Marian Goldin, Marketing Associate Hudson Highlands Nature Museum 845-534-5506, ext. 215