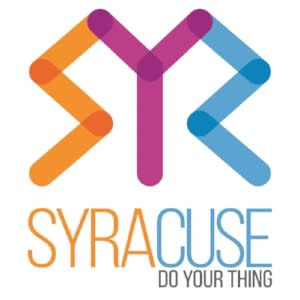 After nation-wide search, Visit Syracuse, Inc. announces new president & CEO
Syracuse, NY (Nov. 10, 2017) - Onondaga County's official tourism promotion agency is excited to welcome Danny Liedka to the Visit Syracuse family! Liedka recently accepted an offer to join the team as president & CEO.  
Visit Syracuse exists to drive tourism demand and as president & CEO, Liedka will be responsible for providing overall leadership to team members to consistently deliver quality programming connected to the mission and goals of Visit Syracuse. Liedka will act as the primary liaison with elected officials and community leaders to ensure resource development and overall direction. His role will also include: 
Overseeing all administrative, operating and programmatic functions of the organization
Advising the Visit Syracuse Board of Directors, officers, and such other committees
Compiling a multi-year strategic plan covering both the destination and the organization
Overseeing the creation of financial reports and annual audit reports in accordance with the Visit Syracuse financial policies
Developing and supervising the implementation of annual tactical plans to promote the destination to local, state, regional, national and international audiences
Directing the preparation of the annual budget to support all tactical activities
Proposing additional revenue development concepts
Establishing, maintaining and consistently presenting ongoing effective communications to government leaders, business and cultural institution leaders, travel trade professionals, convention and event planners, state, regional & national (as appropriate) industry leaders, and the local tourism industry
Coordinating alliance building relationships with key destination stakeholders, particularly the Oncenter, Destiny USA, the New York State Fairgrounds, CenterState CEO, the Downtown Committee of Syracuse, Syracuse University and CNY Arts
Representing Visit Syracuse at selected local, state, regional and national conventions and events that provide information and guidance for fulfilling the organization's mission
Preparing and submitting applications and seeking opportunities for external funding 
"As our search comes to an end, we are proud to welcome Danny Liedka," said Visit Syracuse Board of Directors Chairman Ed Brennan. "We are confident that Liedka's background will help to strengthen our newly formed organization, enhance the strategic plan and drive tourism demand."  
Liedka has several years of experience in a variety of tourism and hospitality roles, including Senior Sales Executive at Marriott International and Sales Manager at the Double Tree Hotel Syracuse. He holds several awards recognizing him for sports, sales and marketing efforts. 
Currently, Liedka is wrapping up his final term as an Onondaga County Legislator – District 7 (2012 – 2017) where he served as Chairman of the Health Committee, Budget Task Force and Vehicle Use Review Board. Liedka is also the former mayor of the Village of East Syracuse (2007 - 2013). In addition, the new president was also an on-air television commentator at Time Warner Cable Sports, Big East Network and ESPN U, as well as a game radio host for Syracuse University Basketball on Clear Channel Radio. 
Liedka and his wife Kimberly, have three children - Luke, Jack and Hannah; as well as two fun-loving German Shepherds, Bruin and Milla, who are known to accompany Liedka and his son on the golf course. 
The new president & CEO will report directly to Visit Syracuse's Board of Directors.

For more information, contact Visit Syracuse Communications Director Nikita Jankowski at 315-706-4443, njankowski@visitsyracuse.com. 
###
CLICK HERE FOR PDF VERSION OF PRESS RELEASE
CLICK HERE FOR DANNY LIEDKA PHOTO
About Visit Syracuse
Visit Syracuse, Inc. is Onondaga County's official marketing organization for tourism related economic development; leading the production of over $850 million in direct visitor spending annually. The organization aims to strengthen the positive awareness of the City of Syracuse and Onondaga County as a convention and visitor destination; to increase revenues and stimulate economic development and growth for the community.