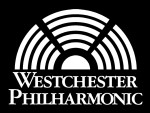 Pianist will lead and solo with orchestra in works of Beethoven, Mozart and Haydn this November
Orchestra members to be highlighted in Beethoven's Quintet for piano and winds
Purchase, N.Y.
- The Westchester Philharmonic is proud to announce that pianist Jeremy Denk will return to the Philharmonic stage on Sunday, November 24th at 3 pm, as soloist-leader of a special conductor-less program of Beethoven, Mozart and Haydn. The recent recipient of the illustrious MacArthur Foundation "genius" grant is one of America's most thought-provoking and compelling artists.  MacArthur Foundation Fellows, who were announced Tuesday evening, feature a distinguished honor roll of 24 recipients in various fields of study who, according to the Foundation represent "exceptionally creative individuals with a track record of achievement and the potential for even more significant contributions in the future." "A pianist you want to hear no matter what he performs, in whatever combination - both for his penetrating intellectual engagement with the music and for the generosity of his playing" (The New York Times), Jeremy Denk has steadily built a reputation as an unusual and engaging artist, with a broad and thought-provoking repertoire. He has appeared as soloist with many major orchestras, including the Los Angeles Philharmonic, the Philadelphia Orchestra, and the symphony orchestras of Boston, Chicago, San Francisco, and London. He regularly gives recitals in New York, Washington, Boston, Philadelphia, and around the United States. Denk is also known for his witty and personal music writing, which has appeared on his personal and widely-popular blog ThinkDenk, on the front page of the New York Times Book Review and in a piece in the New Yorker which is being transformed into in a book for Random House titled "Every Good Boy Does Fine". The November program includes Mozart's Piano Concerto No. 25, widely regarded as one of his greatest works, and "father of the symphony" Franz Joseph Haydn's Presto from Symphony No. 2. The program opens with Beethoven's colorful and exquisite Quintet for Piano and Winds, featuring four members of the orchestra taking center stage with Denk. Oboist Melanie Feld, clarinetist John Moses, bassoonist Frank Morelli and French horn player Nancy Billmann have equally impressive backgrounds, collectively performing regularly with groups such as the New York Philharmonic, New York City Opera, Orpheus Chamber Orchestra, and the Chamber Music Society of Lincoln Center as well as on Broadway, on numerous acclaimed recordings and onstage alongside the likes of Marilyn Horne, Mandy Patinkin and Judy Collins. The free preconcert discussion with the artists, and led by Executive Director Joshua Worby, begins at 2pm in the Concert Hall. Single tickets are on sale now. Call the box office at (914) 682- 3707 or visit
http://www.westchesterphil.org/
for tickets. High resolution photos and artist bios are available upon request. Open Rehearsals Free open rehearsals with the orchestra are scheduled for Sundays November 24, April 6 and June 15 at 10:30 am in The Concert Hall. Children and families welcome. Please visit www.westchesterphil.org for information before attending. General Information and Tickets All performances will take place in The Concert Hall at The Performing Arts Center, Purchase College, 735 Anderson Hill Road, Purchase, New York. Single tickets range from $97-$30. Student/child/group discounts are available. To purchase tickets and for additional information call the Westchester Philharmonic Box Office at (914) 682-3707 ext. 10 or visit www.westchesterphil.org.  Visa, MasterCard, American Express, Discover Card accepted. 
Contact:
Lenore Eggleston (914) 682-3707 ext. 15
leggleston@westchesterphil.org
About Pianist Jeremy Denk
Just awarded a MacArthur "genius" grant in September 2013, American pianist Jeremy Denk has steadily built a reputation as one of today's most compelling and persuasive artists with an unusually broad repertoire. He has appeared as soloist with many major orchestras, including the Atlanta, Dallas, Houston, New World, St. Louis, and San Francisco Symphonies, the Philadelphia Orchestra, Orchestra of St. Luke's, Orpheus Chamber Orchestra, and London Philharmonia. Last season he played concertos by Beethoven, Copland, Mozart, Schumann, and Stravinsky, whose Concerto for Piano and Wind Instruments he performed under the direction of John Adams, first with the London Symphony Orchestra in London and Paris, and then as part of Carnegie Hall's City Noir. He appears often in recital in New York, Washington, Boston, and Philadelphia. During the 2011-12 season, Denk was the featured artist for the Ives Project, a three-day exploration and celebration of the quintessential New England composer at Maryland's Strathmore Hall. He also debuted with the Chicago Symphony Orchestra, performing Beethoven's Piano Concerto No. 3 under the baton of Michael Tilson Thomas, and performs Mozart's Piano Concerto No. 13 in C Major with the St. Louis Symphony, conducted by Nicholas McGegan. In February, Denk returned to Carnegie Hall for a performance of Beethoven's Piano Concerto No. 1 with the Orchestra of St. Luke's and conductor Roger Norrington. Further engagements include a performance of Beethoven's Piano Concerto No. 1 with the St. Paul Chamber Orchestra and a return to the San Francisco Symphony for its American Mavericks Festival in San Francisco, as well as on tour in Ann Arbor and New York's Carnegie Hall. Denk maintains working relationships with a number of living composers and has participated in many premieres, including Jake Heggie's concerto Cut Time, Libby Larsen's Collage: Boogie, Kevin Putz's Alternating Current, and Ned Rorem's The Unquestioned Answer. In 2002, he recorded Tobias Picker's Second Piano Concerto with the Moscow Philharmonic. He also worked closely with composer Leon Kirchner on many of his recent compositions, recording his Sonata No. 2 in 2001. Jeremy Denk is an avid chamber musician. He has collaborated with many of the world's finest string quartets, has appeared at the Italian and American Spoleto Festivals, the Santa Fe and Seattle Chamber Music Festivals, the Verbier and Mostly Mozart Festivals, and the Bravo!-Vail Valley and Bard Music Festivals. He has spent several summers at the Marlboro Music School and Festival in Vermont and been part of "Musicians from Marlboro" national tours. He regularly collaborates with cellist Stephen Isserlis at New York's 92nd Street Y, and gives numerous lectures and master classes. In 2004, Denk met and first performed with violinist Joshua Bell at the Spoleto Festival and was invited on a recital tour, sparking off a musical partnership that continues today. They toured last season throughout the U.S.; a Philadelphia reviewer noted their "equal partnership, with no upstaging." They recorded Corigliano's Violin Sonata for Sony Classical and tour together regularly. The artist's widely-read blog, "Think Denk", is highly praised and frequently referenced by many in the music press and industry. There Denk writes about some of his touring, practicing, and otherwise unrelated experiences, as well as delving into fairly detailed musical analyses and essays. Alex Ross, the music critic of the New Yorker, described the pianist as "a superb musician who writes with arresting sensitivity and wit. This is a voice that, effectively, could never have been heard before the advent of the Internet: sophisticated on the one hand, informal on the other, immediate in impact. Blogs such as this put a human face on an alien culture." The New York Times describes Denk's playing as "bracing, effortlessly virtuosic, and utterly joyous," and reviewers frequently comment on the freshness and originality of his musical interpretations (as well as in his blog). "Mr. Denk is the ideal interpreter for music that defies easy classification," wrote the Richmond Times; the New York Sun called his "Waldstein" Sonata "a radical take on a revolutionary work"; and the Washington Post referred to his "brilliant playing at the edge of Schumann's sanity." After graduating from Oberlin College and Conservatory in piano and chemistry, Denk earned a master's degree in music from Indiana University as a pupil of Gyorgy Sebok, and a doctorate in piano performance from the Juilliard School, where he worked with Herbert Stessin. He lives in New York City.
About the Westchester Philharmonic
Now in its 31st season, the Westchester Philharmonic orchestra is the only fully-professional symphony orchestra devoted to serving the people of Westchester County. Recently led by the legendary violinist Itzhak Perlman, the Philharmonic fulfills its mission in the concert hall, in the community, and in the classroom. The Philharmonic performs a main stage Concert Series at the Performing Arts Center Purchase College and partners with local agencies to present free and low-cost concerts for all County residents. Its award-winning education program serves over 2,000 elementary school students.             The orchestra is comprised of the finest musicians from the greater New York area and has worked with the world's finest soloists, including Midori, Joshua Bell, and the late Isaac Stern. With a focus on presenting the best music of the past and present, the orchestra places particular emphasis on providing young musicians with an opportunity to perform with, or compose for, a professional symphony orchestra early in their careers. The Philharmonic has become a home for living American composers and has proudly commissioned many orchestral works such as Melinda Wagner's Concerto for Flute, Strings and Percussion, which was awarded the Pulitzer Prize. The orchestra is dedicated to inviting and attracting people of diverse backgrounds to its concerts and continues to explore new partnerships with local schools, libraries, and community centers, so that all in the community have the opportunity to experience the joy of a live, classical music concert. This season is made possible with public funds from the New York State Council on the Arts with the support of Governor Andrew Cuomo and the New York State Legislature.. This season is also made possible, in part, by ArtsWestchester with  funds from Westchester County Government. 2013-14 Season Continues
Sunday, November 24, 2013 at 3 pm
Jeremy Denk, soloist-leader Beethoven: Quintet for piano and winds  Featuring Melanie Feld, oboe; John Moses, clarinet; Frank Morelli, bassoon; Nancy Billmann, French horn Mozart: Piano Concerto No. 25 Haydn: Presto from Symphony No. 2
Sunday, December 22, 2013 at 3 pm
Winter Pops: BWAY '59 Ted Sperling, conductor With Andrew Samonsky and Betsy Wolfe
Winter Pops: After-Party
Toast the holiday season and mingle with the stars at a private backstage party for ticket holders, immediately after the concert. Scrumptious hors d'oeuvres plus wines by Zachys. $18 with a concert ticket purchase. Space is limited.
Sunday, April 6, 2014 at 3 pm
Kwamé Ryan, conductor Michelle DeYoung, mezzo-soprano Fauré: Pelléas et Mélisande Berlioz: Les nuits d'été Schumann: Symphony No. 4 Inside the Music with Kwamé Ryan - Saturday April 5, 2014 at 6:30 pm Enjoy the fabulous fare at Rye Bar & Grill, followed by Kwamé Ryan's provocative and informative listeners' guide to the next day's concert. $45, includes dinner.
Sunday, June 15, 2014, at 3 pm
Ryan McAdams, conductor Tai Murray, violin Ligeti: Concert Românesc       Mendelssohn: Violin Concerto Brahms: Serenade No. 1 Single Tickets: $97-$30          Call for tickets: (914) 682-3707 Online tickets: www.westchesterphil.org       Concerts are presented at: The Concert Hall at The Performing Arts Center Purchase College, 735 Anderson Hill Road, Purchase, NY