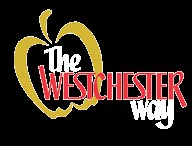 Fishing - The Westchester Way!
Lakes, reservoirs, rivers, ponds, Long Island Sound, the mighty Hudson
White Plains, N.Y.
--
Westchester County Tourism & Film announces a new itinerary for everyone interested in fishing. 
Fishing - The Westchester Way
outlines everything you need to know about fishing in "New York's Golden Apple" from license requirements to charter boats, types of fish available, County Parks' fishing locations and other fishing areas in Westchester.  Who knew there were so many "fishing holes" in the county? "Over the years, I've gone fishing in Westchester, so I know firsthand how many great fishing experiences are available all around the county," said Kim Sinistore, Director, Westchester County Tourism & Film, "From deep sea fishing on Long Island Sound, to spending a lazy afternoon on a pier to early evening fishing in a stream or lake, Westchester has many options for everyone interested in fishing - even fly fishing and ice fishing." Get ready, set and go
Fishing - The Westchester Way
!  Bring your rod, reel, line, bait and sinker and remember, even a bad day of fishing is better than a good day of work! "To go fishing is the chance to wash one's soul with pure air, with the rush of the brook, or with the shimmer of sun on blue water. It brings meekness and inspiration from the decency of nature, charity toward tackle-makers, patience toward fish, a mockery of profits and egos, a quieting of hate, a rejoicing that you do not have to decide a darned thing until next week. And it is discipline in equality - for all are equal before fish."
~ Herbert Hoover
For a copy of the new fish itinerary, more information about Westchester, including hotels, events, maps, brochures and the new 2010-11 Travel & Meeting Guide, all available for download, visit
http://www.westchestertourism.com/
or contact Westchester County Tourism & Film at
tourism@westchestergov.com
or 800 833-9282 / 914 995-8500. Attention all anglers! Fish 'til your heart's content in the waters of Long Island Sound and the majestic Hudson River. Our County Parks have numbers of ponds, streams and rivers perfect for casting your line! Fishing is permitted in all streams and lakes, under the control of the Westchester County Parks Department, except in nature preserves and where "No Fishing" signs are displayed.   The most prevalent fish are
trout, lake trout, carp, crappies, large and small mouth bass, chain pikeral and black bass
. In winter, ice fishing is allowed on several lakes, conditions permitting, except in areas specifically designated for ice skating. A New York State fishing license is required and may be obtained through the Westchester County Clerk's office at 914.995.3080.  Licenses can also be obtained at town halls or a variety of sporting good stores.
Blue Mountain Reservation, Welcher Avenue. Peekskill; 914.862.5275
Bronx River Reservation, Valhalla to Yonkers; 914.328.1542
Croton Point Park, Croton-on-Hudson; 914.862.5290 (Hudson River fishing)
George's Island Park, Dutch Street, Montrose; 914.737.7530
Kensico Dam Plaza, Bronx River Parkway, Valhalla; 914.328.1542
Rockefeller State Park Preserve, Swan Lake, Route 117, Tarrytown; 914.631.1470 - also warm water fish, blue gills.
Ward Pound Ridge Reservation, Routes 35 & 121, Cross River; 914.864.7317. Fly-fishing is available on this reservation's river.
Woodlands Lake, Saw Mill River Parkway, Irvington (access from northbound lanes only); 914.946.8133
And you can fish for
eel
in the Saw Mill River and
eel and goldfish
in the Sheldrake River. Take a charter boat out to sea and enjoy fishing on Long Island Sound.  Depending on the season, you can fish for
flounder, blackfish, sea bass, weakfish, fluke, porgies, bluefish and striped bass
.  Some charters specialize in night fishing for bluefish and striped bass.  And you won't need a recreational marine fishing license if you choose an NYSDEC licensed charter boat.  Long Island Sound charters include:
Magic Touch Charters, 914.563.2743
Long Run Fishing Charters, 609.937.3477
Klondike IX, 914.738.4593
Nasty Boys Charters, 914.497.6854
Molly Roze Fishing Charters, 914.423.6464
Charter a boat and fish the Hudson for
channel and white catfish, shad, Atlantic needlefish, brown bullhead, rainbow smelt, walleye, white perch, small and large mouth bass, Atlantic sturgeon,  blue crabs and white suckers
. Hudson River charters and guides:
JC Charters, 914.466.8954
Chance of a Lifetime Charters, 914.443.8706
For more information, visit
http://nyfisherman.net/longislandcharters.html
. Other Westchester fishing areas include:
Wampus Pond Park, Armonk, 914.273-3230
Bedford Village Memorial Park, 914.666.7150
Bedford Hills Park, 914.666.7004
Cross River Reservoir - Bedford and Lewisboro
Croton Gorge Park, Croton Falls, 914.827.9568
Twin Lakes Nature Study, Eastchester, 914.864-7000
V. E. Macy Park, Irvington, 914.946.8133
Harbor Island Park and Conservancy, Mamaroneck, 914.698.0343
Willson's Wood Park, Mt. Vernon, 914.813.6990
Five Islands Park & Neptune Park, New Rochelle, 914.654.2087
Glen Island Park, New Rochelle, 914.813.6720
Mountain Lakes Park, North Salem, 914.864.7310
Depew Park, Peekskill, 914.734.7275
Saxon Woods Park, White Plains, 914.995.4580
Tibbetts Brook Park, Yonkers, 914.231.2865
FDR State Park, Yorktown Heights, 845.245-4434
For a complete list of fishing lakes and reservoirs in Westchester, visit:
http://www.fishingworks.com/lakes/new-york/westchester/
Grab your rod and bait and get going!  Fish on!!
For more Information contact:
Kim Sinistore, Director
Lydia A. Ruth, Public Relations & Marketing
Westchester County Tourism  & Film
Phone:  914.995.8500
222 Mamaroneck Avenue, Suite 100
800.833.9282
White Plains, NY 10605 USA
Fax:      914.995.8505
E-mail: tourism@westchestergov.com
Website: http://www.westchestertourism.com/