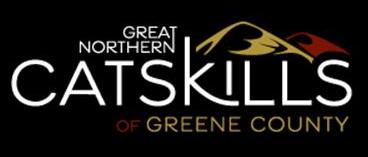 The Best Off-Mountain Activities for Families in New York's Catskill Mountains
Greene County, N.Y.
- Winter in the Great Northern Catskills of Greene County offers more than just two world-class ski resorts. With miles of cross-country and snowshoe ski trails, ice-skating, snow tubing and exciting off-hill opportunities, visitors can get away to the Catskill Mountains and enjoy off-hill fun for the whole family all winter long. Windham Mountain Country Club Cross Country Ski and Snowshoe Center boasts scenic multi-use trails, equipment rentals for adults and children, and warm refreshments at the club for après ski enjoyment. Throughout the Catskills, groomed
cross-country ski trails
provide outdoor fun off-mountain for visitors who want to enjoy winter, but don't ski or snowboard. Stick to groomed trails at Mountain Trails XC Ski Center in Tannersville, offering 35 kilometers of quiet trails, or head to North-South Lake State Park in Haines Falls for a peaceful, backcountry trek. Enjoy ice-skating at Windham Mountain's Adventure Park where an expansive outdoor ice-skating rink provides winter fun for all ages, skate rentals and a warming center. Nearby, the snow tubing hill boasts eight lanes on a 650-foot snow-covered slope for heart-pounding fun. At Hunter Mountain, nine snow tubing chutes travel an adrenaline-inducing 1,000 feet. For $20, enjoy a two-hour snow tubing session at either ski resort. Take a ride on the New York Zipline Adventure Tour, featuring the second largest zipline in the world, and enjoy the incredible thrill of soaring above the trees. The zipline experience lasts approximately three hours, and prices start at $89 per person. Greene County also offers traditional winter sports opportunities, including ice fishing on smaller lakes and ponds. Rip Van Winkle Lake in Tannersville and Green Lake in Athens are home to thriving trout and panfish populations, as well as perch and both largemouth and smallmouth bass. Throughout January, several youth fishing derbies offer older generations the chance to introduce the sport of ice fishing to younger fishermen. For more information about outdoor activities and adventures in the Catskills, the Greene County Travel Guide is available online at: www.GreatNorthernCatskills.com/about/request-brochure.  For more information about things to do in the Catskills this winter, visit
http://www.greatnortherncatskills.com/
.
About Greene County:
Greene County
is located in the Great Northern Catskill Mountains and the verdant Hudson River Valley.  The region is home to five of the 10 highest Catskill Peaks and the Catskill State Park and is known as the nation's first wilderness. Greene County is renowned as the home of Thomas Cole's Hudson River School and the inspiration for Washington Irving's literary legend, Rip Van Winkle, and was named in honor of American Revolutionary War General Nathanael Greene. This 705,500 acre wilderness offers abundant year-round outdoor recreation and unique cultural events.  Learn more about Catskills packages and winter events at www.GreatNorthernCatskills.com. 
###
CONTACT: Rebecca Steffan (518) 523-9258
Rebecca@inphorminc.com