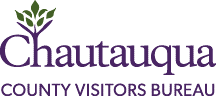 Chautauqua County, N.Y. – Chautauqua County is preparing for great summer season. Many attractions and experiences are reopening and are creating new and exciting ways for you to enjoy Chautauqua this summer.
Lake Erie Wine Country is hosting a new event – Red, White & BBQ
Lake Erie Wine Country is home to 23 wineries throughout Chautauqua County and Pennsylvania. This summer they are introducing a new event featuring patriotic pairings and summer favorites to help you impress your guests at your upcoming Fourth of July gathering. Wineries will offer a selection of seasonal fruits and produce as well as favorite BBQ main and side dishes that will be paired with specific wines from your favorite local wineries. This event will occur Friday through Monday on two weekends in the month of June. Attendees can choose any of the eight days for a full day of fun, memories, and delicious food and wine.
EVENT DATES AND HOURS
Friday through Monday, June 18-21: 10am-5pm each day
Friday through Monday, June 25-28: 10am-5pm each day
TICKETS
·         Ticket is $25 plus tax and ticketing fees.
·         Includes a food pairing at each of over 20 wineries, a gift, and a digital recipe booklet.
·         Tickets are good for one day only. You will be required to choose a specific date when purchasing your ticket.
·         When you order your ticket, you will be asked to choose a host winery. This is where you'll pick up your ticket and gift and begin your day. Host wineries are offered on a first-come, first-served basis. 
·         Ticket holders provide their own transportation, choose their own itinerary, and visit the wineries in any order they wish after ticket pick up.
Chautauqua Institution introduces new lakeside dining - The A Truck and 3 Taps
As part of a new initiative to enhance outdoor experiences for the Chautauqua Institution's in-person 2021 season, the Pier Building is being transformed into a casual lakeside dining space named 3 Taps. Both indoor and outdoor seating will be available as well as patio seating, Adirondack chairs and firepits. In addition, patrons may enjoy picnic seating in Miller Park or bring their own chair to the adjacent Children's Beach. Tableside service with a full bar menu will operate between 11 a.m. and 9 p.m. Food will be available from the new A Truck which will be parked in the parking lot of the Pier Building and feature tasty, Asian-fusion inspired bites. Mobile and Walk-up orders will be accepted. 
Chautauqua Institution – A Destination for Vacation Learning for over 150 years
A picturesque lakeside setting, and the beauty of its National Historic Landmark architecture make Chautauqua Institution a thriving community where visitors come to find intellectual and spiritual growth and renewal. It is a summer center that encompasses the arts, education, religion, and recreation; a place, removed from the day-to-day world, where some of the leading thinkers of our time come to speak to the concerns and issues of today; a place where music, dance, opera, theater, and the visual arts create the "Chautauqua Mix." 
A Victorian village that features a 9-week summer season from late June through late August of art, education, lectures, top entertainment, religion, recreation, and much more.
The 2021 Chautauqua Institution season is scheduled for June 26 to August 29 with nine weekly lecture themes, a popular entertainment lineup with broad appeal, theater, opera, interfaith engagement, recreation and more.
Scheduled weekly themes include:
1.       China and the World: Collaboration, Competition, Confrontation? (June 26–July 3)
2.       New Frontiers: Exploring Today's Unknowns (July 3–10)
3.       Trust, Society and Democracy (July 10–17)
4.       Many Americas: Navigating Our Divides (July 17–24)
5.       The Authentic Comedic Voice: A Week in Partnership with the National Comedy Center (July 24–31)
6.       Building a Culture of Empathy (July 31–August 7)
7.       The State of the Economy: Where Do We Go From Here? (August 7–14)
8.       The Human Brain: Our Greatest Mystery (August 14–21)
9.       Resilience (August 21–29)
Scheduled entertainment highlights include:
·         Harry Potter and the Goblet of Fire™ in Concert
·         An Evening with The Avett Brothers
·         One Night of Queen performed by Gary Mullen & The Works
·         Jason Isbell and The 400 Unit
Summer Fun Weeks and Riverside Saturdays presented by the National Comedy Center
The National Comedy Center announced their full events schedule for the summer with a series called "Summer Fun Weeks" that highlight a specific type of comedy each week such as slapstick or cartooning and animation. Each week will end with "Riverside Saturdays" which will feature a free outdoor movie at the Comedy Center Park, situated along the Jamestown Riverwalk. In addition to the outdoor movies, Riverside Saturdays will include live music, a new outdoor patio/café and other fun activities perfect for the whole family. Entertainment by live bands will start at 7 p.m. with the movies being shown on two jumbo outdoor scenes beginning at dusk, approx. 8:45 p.m. Summer Fun Weeks will run starting June 20th through August 7th with Riverside Saturdays occurring June 26th through August 7th. Reserve admission tickets during a Summer Fun Week on the National Comedy Center website. Advanced reservations for Riverside Saturday movies will be available starting June 1st at the following link: ComedyCenter.org/SummerFun 
Summer Fun Weeks at the National Comedy Center
A celebration of comedy with a weekly theme throughout the summer.
June 20 – August 7
Buddy Comedy  June 20 – June 26
From Laurel & Hardy to Cheech & Chong to Wayne's World, the buddy comedy is one of our most enduring and beloved comedic formulas. This week we celebrate our favorite friends-on-a-mission.
Comedy in the Workplace  June 27 – July 3
From The Office and 30 Rock, to Cheers and M*A*S*H, workplace humor has been at the center of some of the most revered films and television shows of all time. Play hooky this week and spend time with your favorite comedy coworkers. 
The Healing Power of Comedy  July 4 – July 10
It's intuitive: Laughter makes us feel better. Now more than ever, let's tap into comedy's incredible power to uplift us, foster empathy, and boost our emotional health.  
Animation & Cartooning  July 11 – July 17
Cartoons make us laugh, feel, think, and come together, carrying an appeal that spans generations. Join us in celebrating the animated films, comic strips, and cartoons that have been a mainstay of our comedy heritage for over a century.
Slapstick Comedy  July 18 – July 24
What is it about falling down, getting bonked, or taking a pie in the face that is so reliably funny? Visit us this week to explore the art of slapstick comedy--from the silent film era to today's most beloved blockbusters.
Legends of Comedy  July 25 – July 31
Comedy is a vital art form that shapes the world we live in. This week, we celebrate legendary comedic voices from Richard Pryor to Joan Rivers that have opened our minds, spoken truth to power, and changed the course of history.
We Love Lucy & Desi  August 1 – August 7
Since its debut in 1951, I Love Lucy has bought joy and inspiration to millions. Join us as we celebrate the 70th anniversary of "I Love Lucy" and the 25th anniversary of the Lucy Desi Museum and honor the legacies of two pioneering American innovators.
Riverside Saturdays Presented by the National Comedy Center
Free movies, music and More at Comedy Center Park
| | | | |
| --- | --- | --- | --- |
| Date | Weekly Theme | Movie Showing 8:45 pm | Performances 7:00-8:45 pm |
| June 26 | Buddy Comedy | Wayne's World | The Untouchables  |
| July 3 | Comedy in the Workplace | Groundhog Day |   |
| July 10 | Healing Power of Comedy | Sister Act |   |
| July 17 | Animation and Cartooning  | Monsters Inc | Nels Ross Family Comedy Show (7-8) |
| July 24 | Slapstick Comedy | Airplane  | St. Vith  |
| July 31 | Legends of Comedy | Blues Brothers | Uptown Fever |
| August 7 | We Love Lucy & Desi | Classic Lucy & Desi | For the People  |
 Heron Summer Series & Taste of the Heron
The Heron Farm and Event Center, voted #1 tent site by HitCamp, will be debuting two new event series this summer. The first is their Heron Summer Series which a series of live concerts at the Main Stage on Saturday nights during the dinner hour beginning Memorial Day and running through September. Select performances will occur on Fridays and Sundays. Music Genres will include Americana, Folk, Reggae, Zydeco, Ole Time, Bluegrass, Funk, Rock and Indie Jam.  In addition to live music, visitors can take part of the Taste of the Heron series which occurs every Saturday from Memorial Day through September and includes meals with products grown right on the farm.
May 29-May 30
Local Showcase
June 11-June 13
Ryan Montbleau, The Bones of J.R. Jones & More
June 19-June 20
PA Line and Mark Mincarelli
June 26-June 27
Slyboots Circus
July 2-July 4
Little Blue Heron

July 9-July 10
Black Rock Zydeco

July 10-July 11
Dirty Blanket, Honey Smugglers and More!
July 16-July 17
DJ Jonny Cobra
July 17-July 18
DJ Jonny Cobra
July 18
Keller Williams with opening act Dr. Bacon
July 23-July 25
Driftwood, The Arcadian Wild, and More!
July 31-August 1
Folk Night
August 14-August 15
Steve Davis Group & DJ Jim Bloomquist

August 20-August 21
Leroy Townes Band

August 21-August 22
Uncle Ben's Remedy

August 27-August 29
Carlos Jones & The P.L.U.S. Band • Mosaic Foundation and More!

September 3-September 4
Funktional Flow and Cold Lazarus

September 4-September 5
Smackdab and Plastic Nebraska

September 17-September 19
Lights Out • Wild Adriatic, Lazlo Hollyfeld and More!
Summer 2021 is sure to be another great season full of fun, laughter and fond memories. Request a free copy of our Travel Guide by visiting tourchautauqua.com or by calling (866)908-4569.
The Chautauqua County Visitors Bureau is the official New York State Tourism Promotion Agency for Chautauqua County. Utilizing both public and private funds, the Visitors Bureau promotes the region through a variety of programs targeted at drawing visitors into the area from surrounding states and communities. For more information, visit TourChautuaqua.com.
###
Contact: Victoria Pane, Marketing Coordinator
Chautauqua County Visitors Bureau
716-357-4569